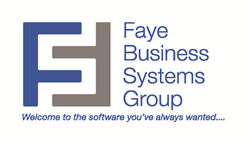 Woodland Hills, CA (PRWEB) August 20, 2015
Faye Business Systems Group is a leading SugarCRM Elite Partner and Act-On Platinum Partner. Known for their innovative Sugar integrations, FayeBSG today announced they have formed a strategic partnership with Prove, a full service digital-first marketing, analytics and technology agency.
Via this strategic partnership with Prove, FayeBSG now offers clients a full suite of digital marketing solutions, including:

Digital strategy & business consulting
Measurement, analysis & insights
Customer acquisition & retention
Search engine optimization and search engine management
Media services
Content marketing
Social media development
Website strategy and development
Mobile strategy and development
User experience and information architecture
View FayeBSG Digital Marketing Jump Start Packages at http://fayebsg.com/digital-marketing-services/
Prove is a new kind of customer acquisition, retention, technology and analytics agency. Redefining the way marketing works, Prove has a single-minded focus on results. The Prove approach minimizes marketing risk and maximizes short-term and long-term results through a disciplined process. This process is a philosophy, and meant to leverage the power of Mass Personalization to increase ROI while reducing marketing costs.
"With our focus in CRM it was a natural transition for us to become early adopters of Marketing Automation, and we have always valued the need of having a digital marketing strategy," said David Faye, CEO of FayeBSG. "Companies today have undergone vast changes in the way they create and generate revenue. Since our implementation of Marketing Automation (Act-On) and its sync to our CRM (SugarCRM), we have experienced enhanced productivity, increased lead flow, and an empowered sales and marketing team fueled with custom integrated marketing campaigns and real-time analytics. David continued, "In partnering with Prove, our clients will benefit from having access to a full service digital marketing agency who has a center of excellence in marketing automation strategy, programming and content execution. From custom campaign development and strategy, to social media campaigns and SEO/SEM services, we're confident that Prove's unique analytical approach to marketing strategy will completely shift the way our clients think about their digital marketing strategies. We couldn't be more thrilled to be partnering with such a well-regarded organization at the top of their game."
"Our partnership with FayeBSG represents the type of relationship Prove seeks with agencies who need a full-service digital agency skilled at executing joint client work," said David Shor, Prove's Chief Executive Officer. "We are committed to giving FayeBSG's clients the high touch experience they are used to from FayeBSG. With this partnership, we anticipate accelerated growth rates for our mutual clients who have the benefit of two best-in-class firms delivering comprehensive sales and digital-first marketing solutions."
About Faye Business Systems Group
FayeBSG is an award-winning software company and consulting firm known for their breadth of SugarCRM Integration Add-On Products and custom software solutions, which include integrations with ERP software, credit card processing, project management, phone systems, and more. Specializing in extensive multi-layered CRM, ERP and marketing integrations, FayeBSG concentrates on a wide array of high value CRM, ERP and marketing automation development and consulting services.
FayeBSG uses SugarCRM, Sage 100, Act-On, NetSuite, and a variety of custom software solutions to meet client needs. Services include software development, project management, packaged software implementations, custom software implementations, integration, consulting, training, and support. Faye Business Systems Group has completed hundreds of successful CRM projects, specializes in Sugar Integration, and is one of SugarCRM's leading North American Elite Partners. For more information, call (818) 280-4820, email info(at)fayebsg(dot)com, or visit http://www.fayebsg.com. Connect with Faye Business Systems Group on LinkedIn, Facebook, Twitter or YouTube.
About Prove
At Prove, we have evolved customer acquisition and retention methodologies to capitalize on the new reality that the Customer is in Charge. Our marketing transformations, driven by analysis and insights, allows us to leverage Mass Personalization to increase ROI while reducing marketing costs. We call it, Acqretention™, the process of converting an anonymous audience into Connected Prospects quickly, earlier in the buying cycle.
Our approach involves a framework that ensures marketing success we call Little Bets. We get into market quickly and generate learnings through extensive testing, then go big with the winning ideas, messages, offers, channels and technologies. We'd like to do that for you.