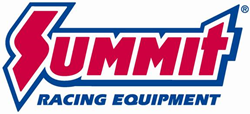 Tallmadge, OH (PRWEB) August 28, 2015
Classic American musclecar owners can restore their vehicles to like-new condition with these new products from Auto Metal Direct, Currie Enterprises, and Right Stuff Detailing.
Auto Metal Direct Windshields and Sheetmetal
Auto Metal Direct makes new restoration parts to help owners bring their Dodge, Plymouth, and GM musclecars back to life. Summit Racing now carries over 2,000 Auto Metal Direct body panels, hoods, bumpers, windshields and glass, and many brackets and stampings to original factory specs—stuff that disappeared from the boneyard years ago.
Currie Enterprises Ford 9 Inch Replica Housing for 1967-70 Mustang
Enthusiasts restoring a Mustang and want an exact replica of the factory axle housing—or want to upgrade from a stock 8 inch axle--will want this Currie Enterprises Ford 9 Inch Replica Housing. The all-new housing will drop into any 1967-70 Mustang. It features factory leaf spring pads, a notchback housing center, and the factory vent hole location.
Right Stuff Detailing Front Drop Spindles
A set of these Front Drop Spindles will drop the front of a car two inches for a bit of hot rod rake with a stock-height rear suspension, or lower the rear end to get closer to Mother Earth. Right Stuff Detailing makes its spindles from 1045 forged steel, then CNC-machines them to spec. That makes them ideal for cars with upgraded front suspensions.
Summit Racing Equipment
SummitRacing.com
1-800-230-3030