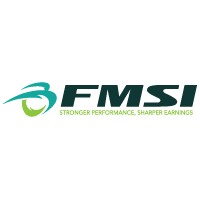 Alpharetta, GA (PRWEB) August 20, 2015
FMSI, a leading workforce optimization solution provider for banks and credit unions, announced today that it will host a live, complimentary webinar titled "Scheduling Universal Associates in the Branch" on Thursday August 20 from 1:00 PM to 1:30 PM Eastern Time, and Tuesday August 25 from 1:00 PM to 1:30 PM Eastern Time. The webinar will offer expert advice from Melisa Lemire, Branch Manager, Jeanne D' Arc Credit Union, and Gordon Williams, EVP of Sales, FMSI.
"Properly scheduling universal associates in the branch can lead to improved sales, service and productivity," says Williams. "In this webinar we will explore all the variables that go into this complex process and offer advice on how to successfully manage your universal associate resource."
Moderated by Chad Davis, SVP of Marketing at FMSI, the webinar will cover:

Incorporating complex universal associate activities into a forecasted scheduling engine
The specifics around how universal associates' roles blend with other branch employees
Tips for getting the most out of the valuable universal associate resource
For more information and to register for the webinar, visit http://www.fmsi.com/webinar-scheduling-universal-associates.xhtml. The event will also be recorded and available for on-demand viewing at http://www.fmsi.com/resources.
About FMSI
Located in Atlanta, GA and established in 1990, FMSI provides easy-to-use, yet sophisticated, software-as-a-service solutions, including: Omnix Staff Scheduler™, Omnix Interactive Dashboard™, Omnix Performance Analytics™, and Omnix Lobby Tracker™. FMSI's smart scheduling application gives banks and credit unions the ability to optimally schedule their team throughout the branch network and to manage staff through easy to read color graphics, online interactive dashboards, and succinct management reports. FMSI provides performance management information exclusively to financial institutions of all sizes, including a workforce optimization comparative data benchmarking report that allows clients to see where they rank amongst their industry peers. Visit the company's website at http://www.fmsi.com or call 877.887.3022 to schedule a complimentary online demonstration of any of our products. You can also quickly estimate your savings with FMSI's Efficiency Calculator at http://www.fmsi.com/calculator/.