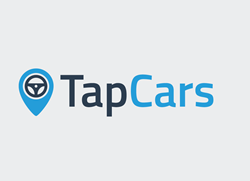 SAN JOSE, Calif. (PRWEB) August 21, 2015
TapClassifieds, a leader in digital-marketing solutions, announced today the deployment of its first vertical extension into the automotive-marketing space: TapCars. TapCars puts an auto dealer's inventory in front of car shoppers where they are shopping now.
"As our clients experience the power of inventory-distribution marketing – where we make every car and truck ubiquitous across the digital landscape -- they quickly realize they have missed a very large and highly engaged groups of car buyers," said Babak Hedayati, TapClassifieds CEO.
By distributing dealership inventory across key, non-traditional marketplaces including Facebook, Pinterest, Twitter, Google+, YouTube, CraigsList, BackPage and local classifieds sites our auto dealerships are encountering serious car buyers, particularly those searching for excellent used vehicles, he said.
In fact, market research has shown that leads generated across these digital marketplaces close on average in 22 days, far quicker than the 34-days-to-close from traditional leads through the dealership's web site.
"The legacy players like Cars.com and AutoTrader spend millions of dollars in direct marketing every year – SuperBowl ads! -- in an attempt to coax car-shoppers into their walled garden of inventory, inventory stranded on their sites far out of view from the average consumer," Hedayati said.
The TapCars inventory-distribution model completely disrupts how used and new cars are marketed, generating fresh, exclusive leads for auto dealers at a fraction of the cost of legacy automotive sites. Incoming calls from buyers are recorded, emails and text messages are captured and credit applications are securely delivered into the dealership's CRM around the clock.
The TapCars platform has an extensive analytics suite that monitors leads and lead-capture metrics as well as all other digital marketing efforts being applied by the dealership. The analytics focus on search marketing, display advertising, social engagement, and even offline media in a robust reporting system.
"We have been on TapClassifieds since May of 2014. We are pleased with the performance of the product and in July of this year 25% of the leads entered in our CRM were from TapCars," said Melvin Cooper, dealer principal at Chevrolet of Watsonville. "They continue to give us a solid ROI."
Recently analysis of a Chevrolet dealership in central California found that leads from Cars.com were averaging $2,200 in July while AutoTrader leads were $1,500. During the same time frame, TapCars leads were coming in at $9!
The TapCars program is delivered to auto dealerships through its direct-sales team (http://dealers.tapcars.com/) as well as a network of resellers now actively delivering the program (http://partners.tapcars.com/) across the country.
Reseller partners are now delivering the TapCars program to dealerships in Alabama, Arkansas, California, Florida, Georgia, Illinois, Louisiana, Maine, Michigan, Minnesota, Missouri, New Jersey, New York, North Carolina, Ohio, Oregon, Pennsylvania, South Carolina, Tennessee, Texas, Washington and Wisconsin with additional reseller markets coming online every month.
Today TapCars drives thousands of leads a month to dealerships representing major groups including AutoNation, CarMax, Fletcher Jones, Hendrick Automotive Group, Lithia Auto Stores, Penske Automotive, Piercey Automotive Group, Serra Automotive and Sonic Automotive among others.
TapCars is an automotive-focused business unit of TapClassifieds, a San-Jose based technology company, TapCars.com is an automotive-focused software development and services group based in San Jose, CA with offices in Canada, Mexico and India.
Founded in 2009, the TapCars.com business unit of TapClicks delivers digital classifieds and merchandising solutions for local companies doing business online. The TapCars.com platform delivers an unprecedented ability to generate and track leads and other consumer interactions at scale and with extreme detail.
The team brings together deep expertise in SAAS software development, marketing, media, e-commerce, advertising, social media, digital merchandising, and mobile applications.
For more information about sales of the platform please contact Rick Schiller (rick(at)tapcars(dot)com). For more information about the SaaS platform please contact Zach Jarvinen (zach(at)tapcars(dot)com). For media inquiries please contact info(at)tapcars(dot)com or call (408)-725-2957.