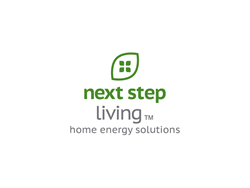 Boston, MA (PRWEB) August 20, 2015
Next Step Living, the Northeast's leading provider of home energy solutions, is proposing a fourth building block to add to the EPA's recommended three-part structure for meeting carbon emission reduction goals in the Clean Power Plan (CPP): that of residential energy efficiency and distributed generation.
As a framework for achieving CPP targets in each state, the EPA offers three building blocks:
1. Make coal-fired plants more efficient (e.g., Heat rate improvement for existing coal electric generating units)
2. Use lower-emitting power sources more (e.g., Dispatch to existing natural gas combined cycle units)
3. Use more zero-emitting renewable power sources (e.g., Dispatch to new clean generation such as wind and solar power).
In a draft of the CPP, the government had suggested a fourth block be end-use energy efficiency, which would include residential energy efficiency. In the final rule, the EPA encouraged residential energy efficiency measures, but did not include it as a building block. Next Step Living strongly believes that residential energy efficiency should become an additional building block for all states to consider as they develop their plans.
"In just seven years in business, Next Step Living has helped more than 115,000 homeowners reduce their carbon footprint to the equivalent of taking more than 20,000 cars off the road. If this level of home-by-home sustainable living was achieved nationwide, we could make a significant dent in helping achieve the Clean Power Plan objectives," says Gabe Shapiro, vice president of Outreach Programs at Next Step Living. "We can use the momentum we've built from successful residential energy efficiency programs funded by the American Recovery and Reinvestment Act, such as Renew Boston, and apply it in other states."
To explore the positive effects of adding residential energy savings to the CPP, Next Step Living has published a comprehensive guide, "How to Unlock Potential in the Residential Sector While Implementing Your State's Clean Power Plan." The media is invited to access the guide and graphics resources by going to NextStepLiving/CPP. Please credit Next Step Living and link back if used.
"We encourage state planners and the media to make use of this guide which addresses historical challenges in the residential energy sector and offers a detailed prescription for overcoming adoption barriers, and increasing home energy savings," says Shapiro.
Some of the key facts noted in the guide include:

At 38% of sales, residences consume more electricity than commercial or industrial buildings, making the residential sector an important part of state carbon emission strategies.
Residential energy consumption ranges, from highest to lowest: space heating, appliances/electronics/lighting, water heating and air conditioning.
Nationally, households' energy improvements have experienced low adoption rates due to the complexity of implementing any changes, i.e. access to service providers and financial considerations.
A holistic 'whole-home approach' which includes individual attention and support can overcome resistance to making energy improvements by reducing complexity.
Community-Based Social Marketing Education (CBSM) prescribes that residential energy programs be carried out at the community level (e.g., municipal, neighborhood, affinity group) with the help of trusted advisers. The motivators of health, comfort, savings, and social reinforcement via reciprocity, authority and social proof make CBSM a widely acknowledged method of achieving residential sector results.
By promoting energy efficiency and distributed generation, residents across the United States could reduce their annual energy bills by an estimated average of $750 per household.
Massachusetts, which has been a primary testing ground for the whole home energy approach, is No. 1 in the nation in energy efficiency by the American Council for an Energy-Efficient Economy since 2011.
About Next Step Living
One of the fastest-growing companies in the country, Next Step Living is a leading provider of energy solutions in the Northeast. With its cornerstone top-to-bottom home energy assessment to identify ways to save money and energy, Next Step Living and its expanding portfolio of energy-saving solutions makes it easy to take immediate action towards living more sustainably, affordably and comfortably. Headquartered in Boston's Innovation District, the Next Step Living team is at the forefront of a more sustainable future. Please visit NextStepLiving.com for more information.