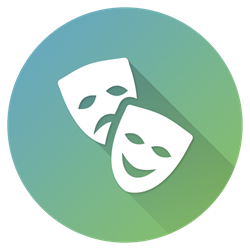 "It's a race, and we're winning. Enabling our customers to detect and mitigate Stagefright is the response to a major threat."
LONDON, UK (PRWEB) August 20, 2015
Mobile Cloud Labs, an international software development company, announced today that it is releasing an update to its popular Android Security Suite. The update includes improvements in scanning speed and faster overall performance. The update also adds a new Stagefright Detector App, which can discover if this serious vulnerability is present on a device and whether or not it has been patched.
"Mobile security is about constantly staying ahead of the bad guys," said Richard Sylvester, Founder and CEO of Mobile Cloud Labs. "It's a race, and we're winning. Enabling our customers to detect and mitigate Stagefright is the response to a major threat."
Android Security Suite offers a number of improvements to real time protection capabilities. The suite not only actively scans the websites visited by the user, but also scans files and zip files as they are modified or created on a device. Android Security Suite is one of the only Android apps that monitors a user's files in real time. This can be verified and tested with the Test Virus App on Google Play. The new update also now supports the Russian and Spanish languages.
Mobile Cloud Labs' Stagefright Detector was developed to combat a significant threat contained in the Android multi-media component known as "Stagefright." Android users can receive a malicious MMS message or MP4 video that could result in their device being compromised.
You can download Android Security Suite here: Get Android Security Suite
You can also download the Stagefright Detector app here: Get Stagefright Detector
Mobile Cloud Labs focuses on identity theft prevention through mobile data protection and retention with device protection, high-quality, user-friendly mobile apps geared towards providing location-based information required for a time and location-based targeted mobile ad network. The company's goal is to offer publishers the capability to geographically pinpoint their advertisements down to the building at the best possible time through a proprietary process and algorithm via the AdAbouts platform.