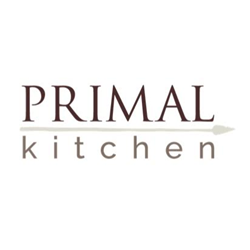 Uncompromisingly delicious, wholesome and nutritious.
Malibu, California (PRWEB) August 20, 2015
Primal Kitchen Restaurants, a fresh, fast, and casual dining eatery, focused on nutrient-dense, organic, flavorful menu items will be coming to a city near you.
Mark Sisson, best-selling author of The Primal Blueprint, long-time entrepreneur, and founder of the burgeoning food line, Primal Kitchen, has teamed up with the president of Upside Group Franchise Consulting, Mario Altiery, to create the new franchising concept and are now taking inquiries from potential franchisees.
Avid proponents of clean eating, Mark and Mario came up with the Primal Kitchen concept after fans repeatedly mentioned that there were virtually no fast-casual restaurants offering clean eating options that actually focused on taste. The founders saw the massive gap in the marketplace for consumers who wanted to eat conveniently, but were also concerned with what they were putting into their bodies and did not want to compromise taste and enjoyment.
Drawing upon decades of experience and scientific research, Mark and Mario crafted a menu that offered something for everyone while using only the freshest organic ingredients available.
Primal Kitchen is one of the only franchises that offer a full range of menu items emphasizing meat, nuts, vegetables, fruits, and berries. It is based on the premise that this type of unprocessed food is best for the human body, and is what humans are best designed to process.
Sisson brings a long history of business acumen when it comes to providing wholesome products and services that fill diverse needs. Altiery, an accomplished cook and food industry veteran, has launched multiple successful restaurant franchises.
"We were resolute about creating a great restaurant experience first, and that starts with a great menu, atmosphere and top level customer service. From the beginning we were convinced restaurant goers should not have to give up any of the experience just because the food happens to be healthy. We want our customers coming back because Primal Kitchen is their favorite restaurant experience and it also happens to be committed to clean, healthy ingredients," says co-founder Mario Altiery.
Sisson, after a prolific career as a widely popular blogger, writer, and entrepreneur, remarks:
"For almost as many years as I've been writing my blog and creating successful businesses, I've also dreamed about providing a very real and concrete outlet for people who want (and need) delicious, nutrient-dense food without always having to make it themselves. So I'm thrilled to finally have the opportunity to bring this concept to life. The need for a flavor-centric, fast casual restaurant that fills this niche is finally coming to fruition."
To learn more about franchising opportunities with Primal Kitchen Restaurants, visit http://www.primalkitchenrestaurants.com/