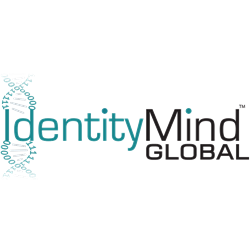 We developed the Merchant Sentinel program following the success of our platform in helping top-tier banking clients manage risk and compliance while serving customers in high-risk industries
Palo Alto, CA. (PRWEB) August 20, 2015
IdentityMind Global, provider of an on-demand fraud prevention and risk management platform, announced today the release of Merchant Sentinel, a specialized program to providing a cost-effective compliance framework for banks operating in, or entering high-risk industries.
"Operating in an emergent industry like virtual currencies makes it challenging to find a banking partnership. Adopting IdentityMind's platform provided us with tools to comply with the bank's requirements, effectively strengthening our banking relationship"

Xapo, Bitcoin Wallet & Vault
Many financial institutions have been forced to terminate high-risk merchants in response to regulators' risk guidelines for merchant portfolios- a strategy now referred to as de-risking. Merchant accounts including Money Service Businesses (MSBs), Virtual Currency businesses, Internet Lending, Crowdfunding, FBO Accounts, and those operating in high-risk or suspicious countries are progressively being limited, or denied services. These businesses present lost opportunities for institutions, and may have dramatic repercussions for the audiences who depend on them. While regulators are offering more constructive guidance, merchant-servicing banks are still struggling to find the balance between servicing high risk, and compliance.
"We developed the Merchant Sentinel program following the success of our platform in helping top-tier banking clients manage risk and compliance while serving customers in high-risk industries" said Garrett Gafke, IdentityMind's President and CEO. "Our platform provides an essential reinforcement, allowing our clients to maintain the highest standards and AML practices with their compliance programs.
"We identified four key capabilities essential for an effective solution," said Jose Caldera, IdentityMind VP of Marketing & Product:

Reporting and alerting on suspicious activity based on transactions at the consumer level. One of the issues Banks face is a lack of visibility into transactions. Transactions are usually aggregated and there is loss of information that is fundamental for a proper investigation.
Independent rule and tuning settings with auditing capabilities. Banks can audit client's practices, but clients and banks can develop and maintain their own rules and tuning.
A method for analyzing customer transactions in a safe, secure manner. Banks and their clients have access to transactions independently. Transactions are private to each client, however the bank has visibility across all of their clients, providing great efficiencies in the discovery and analysis of suspicious activities.
Ability to prove the legitimacy of your AML compliance program to regulators. By maintaining a record of all transactions, policies, KYC activities, and actions performed when suspicious activities are detected, the platform provides all the reports necessary to satisfy regulators' auditing requirements.
"With Merchant Sentinel, we've pulled these capabilities together in an affordable, easy-to-integrate package. It was important to us that any Bank be able to quickly and easily apply Merchant Sentinel to reinforce their current risk program."
Merchant Sentinel builds on the past success of the IdentityMind platform, combining IdentityMind's established capabilities with a united risk & compliance interface, simplified deployment, and automated policies to provide a cost effective, operational framework for achieving compliance while servicing high risk merchants.
IdentityMind Global's flagship platform offers Know Your Customer (KYC), Anti-Money Laundering (AML), transaction monitoring, fraud prevention, and merchant risk monitoring services with worldwide coverage. This includes patent-pending proprietary eDNA™ technology and an ecosystem of more than 17 data and technology partners seamlessly integrated into the platform.
Availability
The Merchant Sentinel Program is available immediately to select Banks, Financial Institutions and their high risk clients. For more information visit http://info.identitymindglobal.com/merchant-sentinel, or contact sales at sales(at)identitymind(dot)com.
About IdentityMind Global
IdentityMind Global™ is a financial technology company offering an on-demand platform providing payments, risk management, fraud prevention and anti-money laundering services for Acquiring Banks, Payment Processors and Gateways, Payment Service Providers (PSP/ISO/MSP,IPSP), Digital Currency Exchanges, Financial Institutions (Banks, Money Service Businesses (MSBs), Money Transmitters, Online Lenders) and eCommerce Merchants.
These services are offered in real-time based on patent-pending Electronic DNA (eDNA™) technology which tracks the different entities (consumers, merchants, cardholders, payment wallets, alternative payment methods, etc.) involved in a transaction. It builds reputations associated with these entities, which can then be used when evaluating fraud, merchant account applications, consumer account origination, identity verification services, potential money laundering, and more. This reputation is shared during the analysis so everyone can benefit from the "network effect" while protecting the privacy of the entities involved.
For more information, visit us at http://www.identitymindglobal.com, or follow us on twitter at @identitymind
© 2015 IdentityMind Global. All rights reserved. IdentityMind, IdentityMind Platform, IdentityMind eDNA, and the IdentityMind logo are trademarks or registered trademarks of IdentityMind, Inc in the United States and other countries. All other brand, service or product names are trademarks or registered trademarks of their respective companies or owners.
IdentityMind Global™ is privately held. For more information, please refer to http://www.identitymindglobal.com, or reach us at info(at)identitymind(dot)com.