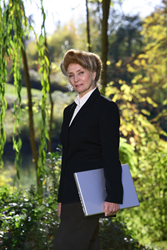 Grants Pass, OR (PRWEB) August 20, 2015
Summer of 2015, which began early and has been unusually long, hot and sunny, is creating a greatly increased risk for ultraviolet (UV) radiation exposure, sunburn and malignant melanoma, the deadliest of all skin cancers. While the incidence of most cancers has dropped in recent years, melanoma rose 200% between 1982 and 2011.* Despite the rise, reports Sharon Kleyne, host of the Sharon Kleyne Hour Power of Water radio show, melanoma can be prevented through education about the disease, avoiding summer sun exposure and keeping skin hydrated.
(* "Rates of new melanomas have doubled over last three decades," CDC Newsroom, June, 2015, http://www.cdc.gov/media/releases/2015/p0602-melanoma-cancer.html.)
Kleyne will discuss melanoma and the summer of 2015 on her Sharon Kleyne Hour™ Power of Water® radio broadcast of August 24, 2015. For the live show or a podcast, go to http://www.SharonKleyneHour.com.
The syndicated broadcast, hosted by Kleyne, is heard weekly on VoiceAmerica and Apple iTunes. The education oriented show is sponsored by Bio-Logic Aqua® Research, founded by Kleyne and specializing in fresh water, the atmosphere, body surface evaporation and dehydration. The Research Center's signature product is Nature's Mist® Face of the Water® for dry skin and eyes.
Although public health officials have been educating the public on the dangers of sun exposure for decades, Kleyne believes that attributing melanoma and other skin cancers to sun bathing and tanning is an over-simplification. With a warming global climate, widespread drought and possible ozone depletion, says Kleyne, the amount of direct solar radiation reaching the ground - particularly UV radiation - is increasing. Because solar radiation is becoming less filtered by the atmosphere, it is stronger and potentially more harmful than it used to be.
Malignant melanoma, according to Kleyne, is a sneaky disease. That's why it is important to understand how melanoma works. Although the average age of melanoma onset is 62, the disease can occur at any age. A severe sunburn in childhood can cause permanent DNA damage to skin cells that may result in melanoma 60 years later. Once a melanoma lesion is established, the cancer can quickly progress.
The death rate for Stage I (early) melanoma in the United States is only 3 percent while the death rate for Stage IV melanoma is 80 to 85 percent. The overall death rate is 13 percent (9,940 death out of 73,780 reported cases), which means the survival rate is 87 percent.**
(** "What are the key statistics about melanoma skin cancer?" American Cancer Society, March , 2015, http://www.cancer.org/cancer/skincancer-melanoma/detailedguide/melanoma-skin-cancer-key-statistics.)
Any area of the body, says Kleyne, that has freckled as a result of sunburn, peeled several times because of sunburn, or has been severely or repeatedly burned or tanned should be watched carefully for melanoma lesions.
Melanoma is easily identified. Any skin growth that is larger than a pencil eraser; black, dark brown or multi-colored; or has an irregular edge, should be shown to a doctor immediately.
The best way to prevent melanoma, says Kleyne, is to avoid solar and UV radiation. Stay indoors in summer if possible. If exposure is unavoidable, wear protective clothing, a hat and sunglasses when outdoors. Apply high SPF sunscreen – summer or winter – to any skin area that might be exposed to direct solar or UV radiation. Avoid excessive tanning, including tanning beds.
Covering up in the sun and applying sunscreen is especially important with children, Kleyne notes. With a toddler or infant, direct solar radiation can cause severe dehydration in addition to DNA damage.
Proper hydration is vital to avoiding skin damage from the sun and maintaining skin health, according to Kleyne. Solar radiation is dehydrating to the skin surface because, in addition to directly damaging skin, it increases the rate of skin water evaporation into the atmosphere. Well hydrated skin is less likely to burn than dehydrated skin and heals faster when it does burn. Less severe and faster healing burns reduce the possibility of DNA damage leading to melanoma.
The best methods for maintaining skin hydration, says Kleyne, are to (1) drink eight glasses of water per day in addition to all other fluids (more when engaging in strenuous outdoor activities) and (2) periodically apply a 100% water skin mist whenever skin feels dry, is exposed to the sun or has been burned. Nature's Mist® Face of the Water®, from Kleyne's Bio-Logic Aqua® Research, is ideal for pure water skin hydration.
© 2015 Bio-Logic Aqua® Research. All rights reserved.