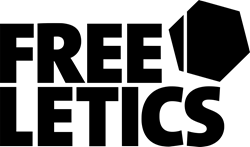 "The positive feedback has been inspiring, and has confirmed that athletes in the US are ready to join our community of Free Athletes, get motivated, and experience amazing results." -Daniel Sobhani, CEO, Freeletics
Miami, FL (PRWEB) August 20, 2015
Freeletics, one of the fastest growing fitness and lifestyle companies in the world, is poised to change the way Americans workout after being featured on Product Hunt, the wildly popular website which features new products everyday.
Freeletics is making waves as far more than just a fitness company. The mobile app provides users with a unique social media platform that allows Free Athletes to connect, motivate and inspire one another online to achieve and document their individual fitness goals.
"Being featured on Product Hunt has considerably increased traffic to our website and downloads of our mobile app in the US market," said Daniel Sobhani, CEO of Freeletics. "The positive feedback has been inspiring, and has confirmed that athletes in the US are ready to join our community of Free Athletes, get motivated, and experience amazing results."
Based out of Germany, Freeletics is a highly efficient and motivational physical and mental training system with over 1000 training variations on the mobile and web app utilizing one's own bodyweight which allows people of every age and fitness level to achieve their training goals anytime, anywhere. Freeletics also offers nutritional guidance, helping users to maximize their results. At the heart of Freeletics is the inspirational community of over 6,000,000 Free Athletes.
With over 12,000 Free Athletes signing up for the program everyday, the community continues to grow and inspire one another to become fitter, stronger, and to lead healthier lifestyles. For more information on the Freeletics Program, visit http://www.Freeletics.com. To download the Freeletics Mobile App, visit the App Store or Google Play.
Contact:
Sarah Braun
Public Relations Manager
Email: sarah(dot)braun(at)freeletics(dot)com
Tel: +49 (0) 162 1645036
Lothstrasse 5, 80335 Munich, Germany
Drew Danzig
Public Relations Representative United States
Email: drewdanzig(at)gmail(dot)com
Phone: (512) 775-0262
FREELETICS: THE COMPANY
The vision of Freeletics is to empower everyone around the world to unleash their full physical and mental potential to become the strongest version of themselves. The products and services from Freeletics offer the most important elements for individuals to reach their full potential. Freeletics promotes and increases physical fitness, improves mental strength, willpower and self-confidence which are vital for actively shaping lifestyles in accordance with one's desires and goals.
Founded in June 2013, the company is now represented in over 160 countries, has more than six million members and is the fastest growing fitness and lifestyle company in the world. Freeletics also sets team standards; teamwork, achievement and performance are important values within the company and are what motivate the team of over 80 highly professional employees every day to develop Freeletics into the most definitive global digital sports and lifestyle brand and constantly optimize and expand the product portfolio.
FREELETICS: THE TRAINING
Thanks to the highly efficient and motivational physical and mental training system with over 1000 training variations in the mobile and Web app, people of every age and fitness level can train to achieve their own personalized training goals no matter where or when. The community is at the heart of Freeletics: Whether in the park, outdoor fitness course or on the playground - groups of people around the world meet up to train together. However, it is not only sport that brings people together; So-called Free Athletes can share their personal bests, get together every day online and offline, share tips and advice with new users and make friends. Freeletics connects people, shows them ways of achieving their goals and motivates them to push themselves that little bit further to become the best they can be. This concept is unique worldwide and 12,000 new users sign up to Freeletics every day.