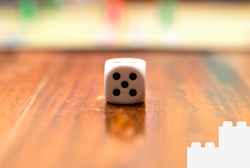 Coventry, UK (PRWEB UK) 21 August 2015
Board games have always been a popular family past time. While we know the joys of playing with LEGO®, what about using it as inspiration to build a great customer experience? Despite board games and customer experience not having an obvious link, Rant & Rave has just published an Infographic exploring what brands can learn about customer experience from their favourite board games of the past.
From what Monopoly and Pictionary can teach brands about creating a successful customer experience strategy, to what Operation and Connect Four have to do with customer feedback and proactive communication, the piece explores how brands can have a bit of fun with their customer experience strategy, as well as some little known facts about the board games featured in the Infographic.
The piece follows on from the announcement of their upcoming Webinar: Build a Great Customer Experience with the Future in Mind, which will feature Rant & Rave's Head of Digital, Yiannis Maos, and npower's Customer Feedback Lead, Ben Wells and will take place on the 27th of August at 12pm BST.
For access to the full Infographic, Ten Game Changers for Customer Experience, visit: http://ravingcontent.rantandrave.com/customer-experience-game-changers
To sign up for the Webinar: Build a Great Customer Experience with the Future in Mind, visit:
http://ravingcontent.rantandrave.com/build-a-great-cx-with-the-future-in-mind
About Rant & Rave

Rant & Rave (formerly known as Rapide) was launched in 2000 by Nigel Shanahan and is one of the UK's leading Customer Engagement specialists, counting half of the FTSE as clients.
Its multi-channel solutions let brands proactively communicate with and gather fast feedback from their customers to manage and measure their experience. By providing solutions which are customer, not brand, centric Rant & Rave helps its clients to transform Ranters into Ravers and turn happy customers into lifelong advocates.
To find out more about Rant & Rave visit http://www.rantandrave.com.