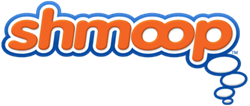 The student-friendly language and engaging clips peppered throughout the text make the process of learning enjoyable for all academic levels.
Mountain View, California (PRWEB) August 21, 2015
Shmoop is going to Carolina in its mind—South Carolina, that is. And while it's there, it will deliver free Test Prep materials for all students in the state. For the past three years, Shmoop, a digital publisher known for its award-winning Test Prep and certified Online Courses, has been providing prep resources to the entire state of South Carolina.
Thanks to VirtualSC, every South Carolina student—public, private, and homeschool—now has free access to Shmoop's ACT, SAT, PSAT/NMSQT, and Advanced Placement Exam Prep. That means higher scores and fuller pockets for the entire Palmetto State.
South Carolina has chosen Shmoop for its engaging and student-friendly voice, depth of content, and breadth of resources. "My students love to Shmoop," says Marsheila Ksor, an English Teacher at VirtualSC. "The student-friendly language and engaging clips peppered throughout the text make the process of learning enjoyable for all academic levels." And Shmoop constantly updates its materials, meaning that every student in South Carolina will be ready to tackle the revised SAT, PSAT, and AP exams coming out this year.
Shmoop's Test Prep materials include diagnostic exams, an infinite number of math drills, full-length practice tests for every exam, and video answer explanations for visual learners. South Carolina schools will also have access to Shmoop's premium analytics product so that teachers, principals, and district administrators can understand what's happening at the individual or school-wide level at a glance and assign extra drills or review sessions whenever students need a pick-me-up.
"We're thrilled that South Carolina has become a part of the Shmoop team," says Ellen Siminoff, CEO and President of Shmoop. "Eight hundred South Carolina schools currently have access to our Test Prep products, and we hope Shmoop can help each and every student become the best they can possibly be."
South Carolina students can visit Shmoop's South Carolina portal to sign up free of charge. South Carolina schools can get their unique account registration information by contacting Shmoop representative Allison Arunski at allison(at)shmoop(dot)com.
About Shmoop
Shmoop offers hundreds of thousands of pages of original content. Their Online Courses, Test Prep, Teaching Guides, Learning Guides, and interactive Study Tools are written by teachers and experts and balance a teen-friendly, approachable style with academically rigorous concepts. Shmoop sees 11 million unique visitors a month across desktop and mobile. The company has won numerous awards from EdTech Digest, Tech & Learning, and the Association of Educational Publishers. Launched in 2008, Shmoop makes the magic happen from a labradoodle-patrolled office in Mountain View, California.
ACT is a federally registered trademark of ACT, Inc. Shmoop University is not affiliated with or endorsed by ACT, Inc.
AP and SAT are registered trademarks of the College Board, which was not involved in the production of, and does not endorse, this product.
PSAT/NMSQT is a registered trademark of the College Board and National Merit Scholarship Corporation, which were not involved in the production of, and do not endorse, this product.