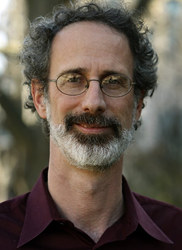 As the world experiences more and more extreme events and feels the impacts of climate change, California can both learn from, and teach, lessons on successful ways of moving toward more sustainable water management.
Stockholm, Sweden (PRWEB) August 21, 2015
Circle of Blue hosts Catalyst: Defining Water's Future live from Stockholm during World Water Week. The special online and interactive town hall brings together global experts, business leaders, policy makers and the public on August 25 to explore what the world can learn from California, and what California can learn from the world.
Everyone is encouraged to take part and bring their voice to this global conversation - register at no charge here.
The immersive discussion is the third in a series of town hall events that connect California's drought emergency to rapidly unfolding global resource, economic, and environmental trends influenced by tightening water supplies and rising demand.
The August 25 event features a panel of renowned water supply experts who shape the world's response to the freshwater crisis:

Junaid Kamal Ahmad, director of the World Bank Group Water Global Practice supporting governments in creating a water secure future
Mats Eriksson, director of climate change and water knowledge services at the Stockholm International Water Institute
Peter Gleick, Pacific Institute co-founder and president, member of the National Academies of Sciences, and MacArthur Fellow
Torgny Holmgren, executive director of the Stockholm International Water Institute, one of the world's largest water research centers and host of World Water Week.
Upmanu Lall, director of the Columbia Water Center at Columbia University, a leading water use think tank and research center
Larry Schimmoller, as principal technologist CH2M's Water Business group and Global Technology Leader for water reuse, is an expert in the planning, piloting, design and construction of water treatment and reuse technology.
Participants have the opportunity to drive the conversation with panelists, and help sort out the seminal trends that are shaping water's future, from Los Angeles and Sacramento, to India and Brazil. Convening technology from MaestroConference will create an interactive, radio show-like experience and connect participants between World Water Week in Stockholm and the One Water Leadership conference in San Francisco.
During the August 25 event and future calls, participants will explore:
How is California, a state with the seventh largest gross GDP worldwide, responding to a rapidly transforming waterscape?
How will policy, technology, and investment drive solutions?
Who will be winners and losers as the state, region, and nation redesign water's future?
What is the role of business in using market power to leverage changes in how water is used to grow crops, produce computer chips, and generate electricity?
Where does California fit in a new global era of water scarcity that is provoking dramatic changes in public attitudes about what works and what doesn't?
Organized by Circle of Blue — in collaboration with the Stockholm International Water Institute, World Water Week, Wilson Center China Environment Forum, Columbia University Water Center, Earth System Science at the University of California Center for Hydrologic Modeling, MaestroConference, KPCC Radio-Southern California Public Radio, Pacific Institute, Milken Institute California Center, Qlik, Skoll Global Threats Fund, Interlochen Public Radio, and others — the events take place online, including this special broadcast on August 25, LIVE from World Water Week in Stockholm.
Event Details
August 25, 2015
Hosted live from World Water Week in Stockholm
Catalyst: What can the world learn from California, as water challenges become the planet's greatest risk? What can California learn from the world?
7:00a – 9:00a (PDT); 10:00p – 12:00p EDT; 4:00p-6:00p (CET)
August 11 Catalyst: Town Hall Highlights
"We are at the cusp of a paradigm shift. We have to make decisions that have lingered for decades. We need to redefine what is important to people."
— Felicia Marcus, Chair, California State Water Resources Control Board
"The drought response in California is at 'critical mass' this year."
— Stephen Gregory, KPCC Environment Editor
"The state is fundamentally changing attitudes toward water. There have been droughts before that change attitudes, but usually they have reverted back to normal when the rain returns. But not now."
— Kevin Klowden, Managing Director, Milken Institute's California Center
About Circle of Blue
Circle of Blue deploys its teams of leading journalists, photographers, data experts, field researchers, and designers to report from the front lines of the world's resource crises, with a core focus on water. Circle of Blue received the Rockefeller Foundation Centennial Innovation Award for its breakthrough, feedback-loop model that combines on-the-ground reporting, data collection, analysis, design, and convening. Circle of Blue is a nonprofit affiliate of the Pacific Institute.