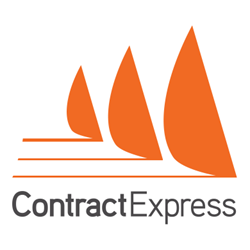 London (PRWEB UK) 21 August 2015
Business Integrity®, the world leader in document automation software for law firms and corporations, announces its participation at ILTACON 2015, being held August 30 – September 3 in Las Vegas, USA. As a Gold Sponsor of ILTA, Business Integrity is exhibiting at booth 818 where the company will be showcasing the latest versions of its popular ContractExpress® document automation products.
In addition to exhibiting, Business Integrity is very proud to sponsor for the third consecutive year the ILTACON 2015 Law Department & Legal Operations Day on Monday, August 31. The event focuses on operational strategies and issues for legal technology professionals working in law departments or as part of legal operations. ILTACON attendees are invited to visit Business Integrity at booth 818 where they can see demonstrations of the entire ContractExpress suite of products including ContractExpress for SharePoint v.5, which will be seeing its public introduction at ILTACON 2015.
Law firms or corporations that sign up for a free 28-day trial at the show and then convert to an annual license before the end of September will qualify for six users for the price of five.
Alongside ILTA, Business Integrity is also partnered with ACC Europe, Europe's largest peer forum for in-house counsel, and together run a series of webinars throughout the year. The next webinar is on September 17th, registration is free via GoToWebinar, for more information and registration click here.
Business Integrity will also be attending the IBA Conference in Vienna. The International Bar Association's Annual Conference is happening on the 4th - 9th October this year. Attendees are invited to stop by booth 71 to learn more about the ContractExpress family of products.
About Business Integrity
Business Integrity develops and markets the ContractExpress family of contract creation and document automation products for deployment on intranets, extranets, SharePoint, the cloud and Salesforce. Many leading corporations and law firms globally use ContractExpress to produce standard contracts more quickly, more consistently and at lower cost, enabling their lawyers to focus on high-value, nonstandard agreements. The company was founded in 2000 and is privately held, with offices in New York City and London. For more information about Business Integrity and ContractExpress, please visit business-integrity.com.