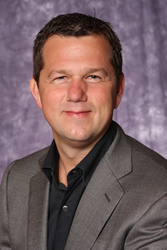 "I don't want to help…I need to help" Des Hague Co-Founder Aegis Enterprises
Stamford, CT (PRWEB) August 27, 2015
Des Hague, co-founder of Aegis Enterprises, LLC. and known philanthropist is delighted to have joined Lessons For Life as an advisor. Lessons for Life is a not-for-profit organization based out of San Francisco which provides financially challenged youth with free, one-on-one music lessons. The nonprofit was recently featured in Sheryl Sandberg's book Lean In (http://leanin.org/stories/sonya-shadan/ ) and is also supported by Cody Simpson as Celebrity Ambassador of the cause (http://www.gofundme.com/lessonsforlife).
"For years I have been involved with numerous causes. Learning music is integral to a child's development and is largely underfunded. Lessons for Life is taking the initiative to make music accessible for our children," stated Hague before adding, "I met with Sonya, and this 22-year-old overwhelmed me with her passion and caring. Sonya is an inspiration. I am humbled and I don't just want to help, I need to help. Sonya is committed to make a difference with Lessons for Life," added Hague.
Sonya is equally delighted to have Des join the cause: "It is not everyday that a well respected leader will take a call out of the blue and within minutes not only agrees to provide insights but to actually get involved. I am thrilled to have Des on the team," stated the young CEO.
Lessons for Life is a certified 501(c)3 organization that has helped countless inspiring musicians have the opportunity to participate in their passion. If you want to contribute to provide music tutoring for public school students, donate to their GoFundMe campaign at http://www.gofundme.com/lessonsforlife.
About Lessons For Life
Lessons for Life nonprofit is committed to making music free and accessible in our community. Lessons for Life matches motivated low-income students with volunteer tutors. Introducing students to music through individualized lessons, Lessons for Life's free-of-charge program nurtures creativity, focus, and resourcefulness and gives their tutors an opportunity to deepen their commitment to music, teaching and community leadership. Please see more here: http://learnalifelesson.org.
About Des Hague
A renowned executive with over twenty-five years of leading global public and private companies, Des Hague has established himself as an innovative thinker in the international business world. His forward-thinking approach pushes companies toward sustainable growth, granting them a position as resilient competitors within their respective industries. Hague most recently was the CEO and President of Centerplate, Inc., the largest event hospitality company in North America. [ source: http;//deshague.com ]. Hague also serves on the boards of DVETelepresence, PING HD, WC&A, Inc., and the Stamford Youth Foundation along with advising on several start-up ventures.
Along with his professional projects, Des Hague contributes significant amounts of time and energy to nonprofit charitable work. Hague has helped raise more than $100 million over the past few years for many nonprofits, including the Stamford Youth Foundation, a local organization offering multiple after-school programs for young people, and The Journey Home, a Baltimore-based Foundation fighting homelessness. Hague views AEGIS, LLC. as a perfect blending of business and philanthropic activities.
For more about Des Hague, visit: http://deshague.com
Des Hague- LinkedIn : https://www.linkedin.com/in/deshague