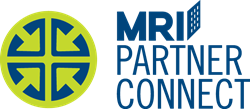 MRI is excited to partner with GSB, an industry leader in real estate printing and bill presentment solutions
SOLON, Ohio (PRWEB) September 08, 2015
MRI Software, a global leader in property and investment management solutions, is pleased to announce a partnership with Graphic Service Bureau (GSB). GSB's services will be available to address MRI clients' bill presentment, real estate forms, financial statement and tax form printing, compliance, and other specialty printing needs.
"MRI is excited to partner with GSB, an industry leader in real estate printing and bill presentment solutions," said Brett Moss, Manager of MRI Software Partner Connect. "GSB will provide MRI clients with the services they need to print and deliver forms related to their property management operations. Additionally, they will provide bill presentment services that include paper invoices, e-billing and coupon book printing."
"This partnership is a unique opportunity to work closely with one of the leading property management software companies in the world," said Craig Paulen with GSB. "By serving MRI's client base with compatible business forms and bill presentment options, we hope to expand our reach to a more national and a global audience."
For more information about MRI's solutions visit mrisoftware.com.
About MRI Software
MRI Software LLC is a leading provider of innovative software solutions for the global real estate industry. MRI delivers a comprehensive and truly configurable solution, from property-level management and accounting to the most complex, long-range financial modeling and analytics for both the commercial and multifamily real estate markets. As a leading provider of real estate enterprise software applications and hosted solutions, MRI leverages over 40 years of business experience to develop long-term successful relationships with its clients. Founded in Cleveland, Ohio, U.S.A., the company has offices in Toronto, London, Sydney, Singapore, and Hong Kong. For more information, please visit mrisoftware.com.
About GSB
As the market leader for over 30 years, GSB is a single source solution for real estate owners/managers in need of back office solutions including outsourced bill printing, E-billing, forms, compliance, mail fulfillment, tax form/financial statement printing and digital printing. GSB offers a wide range of specialized services leveraging expertise, advanced technology and innovative processes with a dedication to white glove service and competitive pricing. This winning combination has earned successful and long lasting business relationships throughout the real estate marketplace. For more information, please visit gsbprint.com