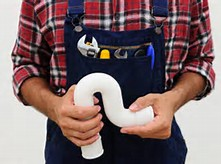 Our early seasonal services are in place to help New York City families feel at ease in their homes all year long.
BROOKLYN, N.Y. (PRWEB) August 24, 2015
Petri Plumbing and Heating, Inc., a leading plumbing and home service company serving Brooklyn and Manhattan since 1906, is now offering specialized seasonal services for area residents. The transition aims to help homeowners and renters alike better address cold weather concerns and other economical practices before the severity typically associated with New York winters strikes.
"Winter's drastic temperature drops can wreak havoc on vital home systems, making early preparation an important and cost effective practice for Brooklyn and Manhattan," said Michael Petri, owner of Petri Plumbing. "Pipes are more susceptible to leaks and damages while heater failures are usually always associated with the coldest days of the year. Our early seasonal services are in place to help New York City families feel at ease in their homes all year long."
Petri's seasonal services offered include preventative measures such as insulating water pipes to help homeowners save hundreds in water and utility bills, as well as help them avoid costly repairs. According to the New York City Environmental Protection, the rate of water charges for the average customer will increase by 2.97 percent this year while water bills alone for the average household are estimated at $1,055 per year. Additionally to water conservation and plumbing maintenance, Petri will begin focusing their home inspections to help identify any issues that may develop with the temperature change from heater failures to indoor air quality.
"Families in New York should enjoy the city for all its worth without the worry of a possible system failure always looming," said Petri. "There are simple things they can do to prevent certain plumbing and heating disasters and we want to work with our community to uncover these economic strategies."
In addition to dedicated services, Petri Plumbing's technicians are offering helpful tactics homeowners can employ to benefit professional services including:

Insulating pipes in unheated areas of the home and applying heat tape or thermostat controlled cables around pipe more prone to freezing.
Cleaning pipes and water heaters to ensure full functionality for the utmost in efficiency.
Clearing leaves and other debris from outside gutters for easy drainage when water freezes and thaws during seasonal changes.
Setting your water heater's thermostat setting to 120°F for optimal performance.
Inspecting home pilot lights for proper color.
For more information on seasonal home preparation, visit petriplumbing.com or call 718-748-1254.
About Petri Plumbing and Heating, Inc.
Petri Plumbing and Heating, Inc. is a family owned and operated business serving Brooklyn and the New York City area. Founded in 1906, the company offers a 100 percent guarantee on all services, upfront pricing, and friendly and knowledgeable Service Experts for all kinds of home and business plumbing and heating needs. Services offered include water and gas pipe leak repair and installation, fixture installations, inspections, boiler repair, water heater installation, complete bathroom, kitchen, laundry & utility room remodeling and more. Petri Plumbing is also licensed and certified by Green Plumbers USA - the first in New York City. For more information, please visit: http://www.petriplumbing.com/
###
For additional information, contact:
Heather Ripley
Ripley PR
hripley (at) ripleypr (dot) com
865-977-1973