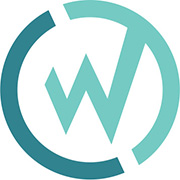 Charlottesville, VA (PRWEB) August 21, 2015
WillowTree, Inc.® was recently reviewed by its employees and Great Place to Work®. The review highlights what makes its workplace culture great in areas like professional development and training, company atmosphere, benefits and rewards among others, and can be seen here: http://reviews.greatplacetowork.com/willowtree-inc
"We are very excited, but not surprised at all by the response our team gave to this survey," said Christy Phillips, VP of HR and Recruiting at WillowTree. "Everyone that works here contributes a great deal to our culture of excellence, but also to the friendly and collaborative atmosphere we have here in the office. It really does make coming to work each day truly enjoyable. WillowTree is a very special place to work."
"Our unprecedented employee-centric Reviews provide job seekers a real behind-the-scenes look into these workplace cultures. They are deeply rooted in a philosophy of openness and reflect the general trend we see in the increasing importance of transparency for both employers and employees," said Kim Peters, leader of Great Place to Work® Reviews.
"According to our study, 100 percent of WillowTree, Inc. employees say it is a great workplace," says Sarah Lewis-Kulin, Great Place to Work's Senior Editor.
This review is based on 64 employee surveys, with a 95% confidence level and a margin of error of ±4.53.
About WillowTree, Inc.
WillowTree, Inc. is a mobile solutions specialist bridging the highest level of consumer user experience (UX) with enterprise-grade deployments and security. Founded in 2007, WillowTree is a chosen partner of the world's leading companies, including GE, Johnson & Johnson, Time Warner, PepsiCo, Wyndham, AOL, AEG, and Harvard Business Publishing. Clients trust WillowTree to guide and execute their mobile initiatives and create their Powerful Mobile Solutions™. For more information, please visit: http://www.willowtreeapps.com
About Great Place to Work®
Great Place to Work® is the global authority on high-trust, high-performance workplace cultures. Over 10 million employees in 50 countries annually take the Trust Index© Employee Survey, its proprietary research tool. Great Place to Work® United States offers management consulting and leadership training to U.S.-based organizations ranging from multinational corporations to small start-ups. It also produces the annual Fortune 100 Best Companies to Work For® list and the Best Small & Medium Workplaces list.
While companies look to recruit and hire the right candidate, job seekers are equally interested in finding the right position at the right company. That's why Great Place to Work® uses data and insights to write Reviews that offer a true picture of the workplace and elevate the hiring experience. Companies with published Great Place to Work® Reviews are serious about creating great workplaces, comfortable with transparency, and interested in sharing the unique aspects of their workplaces treasured by employees.