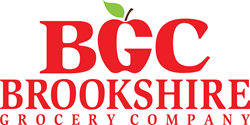 Our entire retail operations are focused on customer service, and Fillmaster and FillPure are sure to enhance the customer experience in our pharmacies
Sulphur Springs, Texas (PRWEB) August 21, 2015
Brookshire Grocery Co., a Texas-based privately owned grocer and pharmacy, has partnered with Fillmaster Systems and FLAVORx to equip all their pharmacies with new Fillmaster Plus dispensing technology.
The Fillmaster Plus combines the unique aspects of what Fillmaster Systems and FLAVORx offer into a leading-edge piece of pharmacy equipment. With the new device, pharmaceutical reconstitution, which in many cases is a manual process, is now accomplished by BGC's pharmacy staff at the push of a button. When a prescription bottle is scanned using the Fillmaster Plus, the unit instantly displays the medication's name, volume, strength and the amount of purified water it needs for reconstitution. This process reduces the risk of dispensing errors. At the same time, reconstitution is accomplished in a matter of seconds, for extremely efficient workflow.
"We are excited about having the new Fillmaster Plus technology that will enable our pharmacists to quickly and accurately serve our customers," said Vice President – Pharmacy Lisa Glorioso. "Our entire retail operations are focused on customer service, and Fillmaster and FillPure are sure to enhance the customer experience in our pharmacies," she added.
Fillmaster Plus technology also incorporates the FLAVORx program, giving pharmacy team members the ability to customize the taste of liquid medication quickly and easily. Children and parents can choose the taste of any liquid prescription medications they are picking up at BGC stores. Choosing the taste of medication has a positive impact on prescription adherence, or how well a person, in this case a child, sticks with the medication directions as prescribed by the doctor. Taste-customization of liquid OTC medications are available, but may require a prescription.
"Getting kids to take medicine is rarely a pleasant experience. By investing in the Fillmaster Plus, BGC is making a strong commitment to provide families with an outstanding service that fits a need," said Stuart R. Amos, President & CEO of FLAVORx. "Their decision to trust their pharmacy water quality to FillPure also says a lot about the company's dedication to their customers' wellbeing."
The FillPure water quality assurance program is designed to ensure pharmacies are consistently dispensing the highest quality of water for antibiotics and powdered suspensions. The Fillmaster Plus will be connected to a four stage reverse osmosis (RO) water purification system, which will be maintained by certified and dedicated FillPure technicians.
About Brookshire Grocery
Brookshire Grocery Co. operates 151 stores in three states -- Texas, Louisiana and Arkansas -- with three distribution centers, five manufacturing facilities and 117 pharmacy locations. Known for friendly service, clean stores and strong community support, BGC has been in operation since 1928. BGC's mission is to provide a great food and shopping experience.
About Fillmaster Systems
Fillmaster Systems is a provider of pharmaceutical water purification & reconstitution products. Since 1992, they have been dedicated to quality, reliability, accuracy and integrity. Today, Fillmaster Systems have partnered with Fillpure, a water quality assurance program, to provide innovative technology that has made them a leader in pharmaceutical water purification & reconstitution in the United States and around the globe.