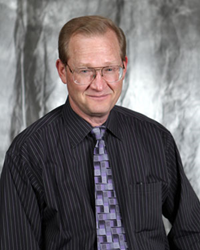 Springfield, MO (PRWEB) August 20, 2015
Dr. Leo A. Tokarczyk, a periodontist in Springfield, MO, is pleased to announce that he is now accepting new patients who are in need of a frenectomy. This simple procedure is completed to remove excess tissue that can connect the lips and gums, on both the upper and lower jaw. This tissue is known as a frenum. It is a naturally occurring anatomic muscle attachment in the human mouth. If it exceeds its normal size capacity, it can create detrimental problems for many individuals. Having the excess frenum removed can assist patients in alleviating those issues, while working towards a healthier, happier smile.
Excess frenum tissue makes it difficult to properly move the lips. Additionally, if the gums are not properly attached and the frenum attaches at a higher spot on the lips or closer to the biting surface, this can exaggerate the pull on the gums and end in recession. Alternatively, if the frenum is excessively large on the upper jaw, it can physically prevent the two top teeth from properly coming together, which may end in an unseemly gap between the teeth. The only way to remove the gap is to remove the excess tissue.
As a periodontist in Springfield, MO, Dr. Tokarczyk knows that gum recession is a serious condition that can end in permanent damage to the teeth. The exposed roots of the teeth are not designed to withstand the environment of the mouth, creating a more susceptible environment for bacteria, making them prone to infection. This infection is known as periodontal disease. The solution to remedy the problem is a frenectomy, releasing the tissue that unnaturally binds the lip and gums. This procedure will allow the gums to return to their natural position on the teeth and assist in the prevention of further disease.
Those who would like to learn more about how a frenectomy can help their smiles are encouraged to call the doctor to set up an appointment. With years of experience as a periodontist in Springfield, MO, Dr. Tokarczyk will be able to assist patients with achieving their oral health goals.
About the Doctor
Dr. Leo A. Tokarczyk is a periodontist dedicated to providing excellent care to patients in Springfield, MO. Dr. Tokarczyk offers the most current treatment options to his patients. He focuses on periodontics, implants, and periodontal plastic surgery that help patients achieve a healthier mouth. His undergraduate dental degree at the University of Missouri at Kansas City, and post graduate residency at the University of Missouri at Kansas City and the Veterans Administration Hospital at Leavenworth, Kansas allowed him to develop great expertise in periodontal treatment. He is an active member of The American Dental Association, Missouri Dental Association, Greater Springfield Dental Society, and the American Academy of Periodontics. To learn more about the services offered by Dr. Tokarczyk, please visit his website at http://www.springfieldperioimplants.com or call (417) 882-2880.