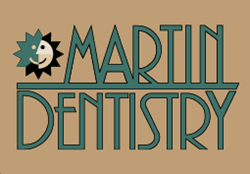 Fishers, IN (PRWEB) August 20, 2015
Drs. Matthew Martin, Stephanie Martin and Lynn Marshall with Martin Dentistry have now equipped both of their dental practice locations with CEREC technology to provide all their patients with the most advanced tooth repair techniques available. Those who require a crown in Fishers, IN, can take advantage of this innovative dental restoration that involves the use of digital images, computer-aided design, and manufacturing to create the ideal replacement in just one visit. Once the numbness has worn off many patients can't tell that they had any work done.
When a tooth is damaged or broken, it is critical to have it repaired promptly to keep the surrounding teeth healthy, preventing further damage to the root. An inlay, onlay or crown in Fishers, IN is created and cemented onto the tooth to repair and strengthen it. Generally, a dentist creates an impression of the area where the crown is needed using putty and a tray. The dentist then sends the information to a laboratory to have the restoration made, typically requiring about 10-15 days. During this time, a temporary crown is affixed.
CEREC stands for Chairside Economical Restoration of Esthetic Ceramics, and this technology improves the process because it allows the dentists to perform the evaluation, create the dental restoration and insert it during a single appointment. The need for a temporary crown is eliminated, and by producing the tooth digitally, Drs. Martin and Marshall no longer require the use of impression trays. The 3D representation of the oral cavity is transmitted to the milling equipment, which is located at the dental office. These dental restorations are made of ceramic, a material that is both durable and naturally appealing.
Each individual has a unique situation and at Martin Dentistry, the dentists are committed to providing personalized service to each of their patients. The doctors take pride in finding the best long term solution for your needs. CEREC restorations can't be used for every case and some cases require traditional approaches. Individuals in Fishers, IN, who would like to schedule an appointment to determine if a ceramic inlay, onlay or crown is their best solution, can learn more on the Martin Dentistry website.
About the Practice
Martin Dentistry is a general practice offering personalized dental care in Fishers and Indianapolis, IN. Drs. Matthew Martin, Stephanie Martin and Lynn Marshall are experienced dentists committed to providing patients with innovative technologies and comfortable clinical care. The practice prides itself on delivering trust, comfort, care, quality and value, and welcome patients at both of their office locations from neighboring areas. The doctors offer a variety of dental services including laser dentistry, preventative and cosmetic dentistry, dental implants, orthodontics and more. Both locations offer early morning and afternoon appointments Monday through Friday. To learn more about Martin Dentistry and the services available please visit their website at http://www.martindentists.com.