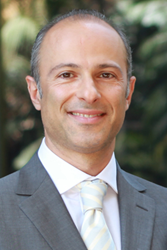 "Traditional surgery is not always a suitable option for kidney cancer patients, so it is encouraging to see further data in support of cryotherapy," said Dr. Michel
Los Angeles, CA (PRWEB) August 22, 2015
According to a July 22, 2015 KVUE article entitled "Cryotherapy Giving Kidney Cancer Patients Hope," a new technology called cryotherapy may be dramatically changing the outcome for those diagnosed with advanced stage kidney cancer. In 2015 alone, the American Cancer Society estimates that roughly 14,000 people will die from renal cell carcinoma, also known as kidney cancer. When diagnosed early enough, the chances of survival are at least 80% compared to the 8% survival rate for those diagnosed with advanced stage IV kidney cancer. Unfortunately, many people do not discover that they even have kidney cancer until it has progressed significantly and even spread to other parts of the body. This new technology may help to raise survival rates for those diagnosed with late stage kidney cancer.
"Cryotherapy is a promising alternative to surgery, which often requires large incisions and therefore, a longer recovery time," said Dr. Kia Michel of Comprehensive Urology in Los Angeles. "Traditional surgery is not always a suitable option for kidney cancer patients, so it is encouraging to see further data in support of cryotherapy."
During the cryotherapy procedure, the surgeon makes only a few small incisions in order to insert several needles. A coolant comprised of helium gas and argon is then circulated through the needle, freezing the tissue for several minutes. Using ultrasound guidance, the surgeon can target the cancer tissue with a higher accuracy than might be possible in other, traditional surgeries.
"It's important to remember that cryotherapy is still relatively new, so we only have limited data on the survival rate," said Dr. Michel, "However, there are many patients that have undergone the procedure who have not had a recurrence of renal tumors within three to five years afterward, which is a vast improvement on survival rates."
Kia Michel M.D. earned his medical degree at the University of Washington School of Medicine and completed his residency at UCLA. He has also been recognized as a National Pfizer Scholar. As one of the founding members of the reputable Comprehensive Urology Medical Group, located in the Cedars-Sinai Medical Towers in Los Angeles, California, Dr. Michel treats a host of urologic diseases. One of the few urologists who is both an acclaimed cancer and robotic surgeon, Dr. Michel is a compassionate doctor who has dedicated his career to providing state-of-the-art care for his patients with a warm, nurturing touch. In addition to Comprehensive Urology, Dr. Michel is also a founding member of the Integrated Prostate Cancer Center in Los Angeles, an advanced facility dedicated to the treatment and prevention of prostate cancer.
Comprehensive Urology is a renowned urological practice in Los Angeles that provides state of the art urological care in a personalized and compassionate environment. The physicians at Comprehensive Urology are board-certified urologists with specialty training in a number of different aspects of urology and provide tailored care for their patients with outstanding results. Call them today at (310) 278-8330 or visit their website: http://www.comprehensive-urology.com/.