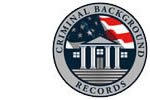 In-home caregiving is largely unregulated and the demand for well screened caregivers should be absolute when it comes to protecting an at-risk population.
Waltham, MA (PRWEB) August 24, 2015
Recent reports highlight the growing concern over an aging American society. In July of 2015 the White House hosted a once-a-decade conference on Aging in America.
From USNews.com (Jul. 13, 15):
The government is preparing for the stark reality that the number of people 65 and older is projected to grow rapidly, and that caring for them will be increasingly expensive. The aging baby boomer population is contributing to the growing demographic of Americans who will qualify for Medicare, the government's health program for seniors, who were estimated to number 43 million in 2012 and projected to reach more than 80 million by 2050. (1)
To limit cost in caregiving some experts have recommended an increase with in-home care givers.
Adam Almeida, President and CEO of CriminalBackroundRecords.com comments: "Caregivers for an aging populace will become one of the fastest growing employment demographics and, perhaps, one of the most important. And as that occupation becomes more critical to the welfare of at-risk populations, specifically aging family members, it will be vital to thoroughly background check in-home caregivers. Ultimately the protection of senior citizens is the end goal."
From the San Diego Tribune (Aug. 06, 15):
Other less costly options, including in-home health services, will be a better fit for most seniors seeking professional assistance. (2)
Almeida states: "Caregivers, especially those in-home, must be thoroughly background checked including criminal background checks. In-home caregiving is largely unregulated and the demand for well screened caregivers should be absolute when it comes to protecting an at-risk population."
A new law in Arizona recently went into effect in regards to in-home caregivers. One of the core components of this law is protecting patients by placing specific requirements on caregivers.
From WMICentral.com (Jul. 31, 15):
SB1401, which was sponsored by State Sen. Nancy Barto (R-District 15) and signed into law by Gov. Doug Ducey on April 1, will require disclosure of background checks, information on training, cost of services and hiring/firing policies, from in-home caregivers and agencies on an annual basis. (3)
A background check for caregivers is a simple and easy process.
Almeida states: "Care providers should perform a thorough and complete pre-employment background check in the hiring process as a best practice."
Protecting family as they age is critical. As life expectancies continue to extend, the aging population in the United States will continue to expand.
A recent event in Savannah, Georgia highlights the need for background screening of in-home caregivers.
From SavannahNow.com (Jul. 31, 15):
Juliana Gwendolyn Carter, 39, was charged by the Chatham County grand jury with using her position as a home health care nurse to gain access to financial information, including credit cards, of her victim on 181 occasions, between Sept. 16, 2013, and March 16, 2014. (4)
Almeida states: "In the end our aging population must be protected and in light of the urgent need for in-home care, at-risk populations must be protected. Background checks are a great tool in assisting with this protection."
CriminalBackgroundRecords.com is a third-party background screening company expert in creating background screening policies and reports for caregiver organizations large and small. CriminalBackgroundRecords.com can also assist parents and family members with background screening on a smaller scale. For more information, go to CriminalBackgroundRecords.com.
Notes:
(1) usnews.com/news/articles/2015/07/13/white-house-conference-on-aging-unveils-plans-to-help-seniors
(2) sandiegouniontribune.com/news/2015/aug/06/california-seniors-ppic-divorced-single-widows/
(3) wmicentral.com/news/apache_county/new-state-law-requires-full-disclosure-and-background-checks-from/article_628f0c3e-373c-11e5-b105-1fefa434bbad.html
(4) savannahnow.com/news/2015-07-30/elder-care-provider-facing-251-counts-elder-abuse-fraud