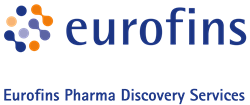 high quality epigenetic proteins provide greater flexibility
St Charles, MO (PRWEB) August 25, 2015
Eurofins Pharma Discovery Services announces the launch of its portfolio of epigenetic proteins for direct sale to epigenetic researchers and drug discovery scientists. These proteins are used in industry-leading epigenetic screening and profiling services also available through Eurofins Pharma Discovery Services, since 2012.
Epigenetic analysis is an increasingly important area of research in the biopharmaceutical industry, several drugs that target epigenetic modifying enzymes are on the market and over a hundred are currently in clinical drug development. Due to the growing biological relevance of epigenetic targets for therapeutic intervention, Eurofins developed an epigenetic screening and profiling service with a broad portfolio of proteins including Readers, Writers, Erasers and Cell-based assays.
With this launch, the same high quality proteins used in the services provided by Eurofins for pharmaceutical clients are now available for direct purchase for internal discovery research.
"The availability of these Eurofins high quality epigenetic proteins provides greater flexibility for researchers and drug discovery scientists performing drug discovery research," says Christina Shasserre, Sr. VP Eurofins Pharma Discovery and Bioanalytics Services. "Our epigenetic proteins are manufactured in-house and have been used in our Pharma Discovery Services for several years, providing impactful results for our Pharma clients. Now all researchers may access our broad range of high quality epigenetic proteins."
These exciting new products are now available as catalog items and can be purchased directly through the Eurofins Pharma Discovery at http://www.eurofins.com/epigenetic-products or through one of our global distributors.
To learn more or make to make an inquiry, please visit: http://www.eurofins.com/epigenetic-products
Eurofins Pharma Discovery Services
Phone: +1 844 522 7787
Email: discoveryservices(at)eurofins(dot)com
Notes for the editor:
Pharma's partner of choice for discovery services
Eurofins Pharma Discovery Services division was built by bringing together market leading expertise of Panlabs (acquired in 2012 from Ricerca), Cerep (acquired in 2013) and EMD Millipore's Discovery & Development Solutions business (acquired from Merck KGaA in 2014).
Bringing these impressive portfolios together provides thousands of in vitro and in vivo services as well as products to our customers, offering one of the industry's largest available pharmacological panels for drug screening and profiling. We not only set the benchmarks for quality, convenience, and expertise, but we are also the most experienced pharmacology service companies, with continuous operation for over 40 years.
The combined expertise, knowledge and skill set of these companies brings our clients the additional benefit of a comprehensive portfolio of potency/efficacy, safety and ADME-Tox assays supplied by a single provider. With the ability to screen for hits to performing preclinical studies on candidates, we are Pharma's partner of choice. With over 400 people in five operational sites worldwide: St. Charles, MO (USA), Redmond, WA (USA), Dundee, Scotland (UK), Celle Lévescault (France), and Taipei (Taiwan), Eurofins Pharma Discovery Services offers the quality and reliable solutions our clients depend on to advance their most promising drug discovery programs.
Eurofins – a global leader in bio-analysis
Eurofins Scientific is the world leader in food and pharmaceutical products testing. It is also number one in the world in the field of environmental laboratory services and one of the global market leaders in agroscience, genomics, discovery pharmacology and central laboratory services.
With over 19,000 staff in more than 200 laboratories across 38 countries, Eurofins offers a portfolio of over 100,000 reliable analytical methods for evaluating the safety, identity, composition, authenticity, origin and purity of biological substances and products. The Group provides its customers with high-quality services, accurate results on time and expert advice by its highly qualified staff.
Eurofins is committed to pursuing its dynamic growth strategy by expanding both its technology portfolio and its geographic reach. Through R&D and acquisitions, the Group draws on the latest developments in the field of biotechnology and analytical chemistry to offer its clients unique analytical solutions and the most comprehensive range of testing methods.
As one of the most innovative and quality oriented international players in its industry, Eurofins is ideally positioned to support its clients' increasingly stringent quality and safety standards and the expanding demands of regulatory authorities around the world.
Important disclaimer:
This press release contains forward-looking statements and estimates that involve risks and uncertainties. The forward-looking statements and estimates contained herein represent the judgement of Eurofins Pharma Discovery Services' management as of the date of this release. These forward-looking statements are not guarantees for future performance, and the forward-looking events discussed in this release may not occur. Eurofins Pharma Discovery Services disclaims any intent or obligation to update any of these forward-looking statements and estimates. All statements and estimates are made based on the information available to the Company's management as of the date of publication, but no guarantee can be made as to their validity.