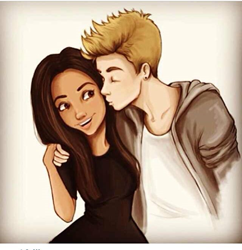 (PRWEB) August 23, 2015
Top-InterracialDatingSites.com was launched in July with the aim of making the process of dating easier for those looking for an interracial match. The site contains detailed reviews of some of the best interracial dating sites.
Interacting with the local media, a representative of the site said, "The main agenda of this site is to simplify the process of online dating and encourage people to try it. We also hope to clear all the misconceptions regarding it so that people don't hesitate to date outside their race. In addition, we also hope that the resources available on this site help them find the right dating platform so that they can make good connections."
Top-InterracialDatingSites.com is different from most 'interracial dating' platforms currently available on the market. The website claims to have employed a dedicated team of experts that share their experiences and opinions. Besides, users are also encouraged to submit suggestions regarding how the site can be enhanced to meet their needs.
Lucy Johnson, a renowned dating expert from Dallas, said, "Lack of trustable resources is one of the major reasons behind the stunted growth of interracial relationships. There are very few sites that aim to clarify these misconceptions and show users the clear picture. This site looks promising and would certainly help a lot of people looking to try something different."
Top-InterracialDatingSites.com is absolutely free to register on and it does not require any registration process. Users can make the most of all the information available and determine which dating service suits them best.