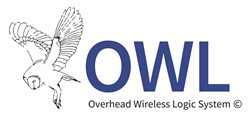 Orlando, Fla. (PRWEB) August 23, 2015
Ken Stauffer, Co-Founder of Technology Assurance Labs, explains "this is the first remote monitoring device in the propane industry designed for underground residential storage tanks. It regularly transmits tank level data to a dealer's OWL© software portal that can be accessed via any device (laptop, smartphone, or tablet) with a web browser or via an application interface for back office systems. It also provides a monthly usage invoice (e.g. virtual metering) so dealers can offer a "pay as you go service". The radio sensor is economical enough to be worthwhile for residential propane tanks and pays for itself in a couple of saved truck rolls".
Phil Marks III, Manager of Nantucket Energy said, "I've been looking for a product like this for 5 years. I went with OWL© because they are the first underground "pit" radio made for the propane industry. With this product they have opened up a whole new market for underground tanks which has been a problem area for remote tank monitoring."
About Technology Assurance Labs:
Technology Assurance Labs, formed in March 2003, is a privately owned LLC headquartered in Research Park, Orlando, Fla. It is an independent laboratory, serving equipment vendors, venture capital groups, and service providers with services such as technology planning and management, network and system design, and technology testing. It has also developed RFID products for the rail industry and M2M wireless sensor products for the propane and gas metering business. For more information please visit http://www.talabs.com.
About OWL©
Overhead Wireless Logic System, OWL©, is a wireless sensor network capable of monitoring many different sensors over a given area using licensed spectrum. The first OWL© products developed are targeted to the propane and natural gas industry, but other sensors in development include temperature, water pressure, soil moisture, etc. http://www.owlsite.net
Media Contacts:
Technology Assurance Labs Contact:
Ken Stauffer, Co-Founder,
732-688-0516
kstauffer(at)talabs(dot)com;