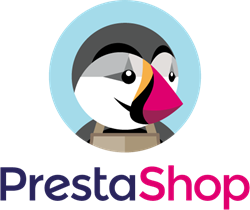 Paris, France (PRWEB) August 24, 2015
PrestaShop, the industry leader in open source solutions for ecommerce, today announced a groundbreaking new version of their award-winning software to help merchants tackle the complexity of cross-border selling in the European Union. All ecommerce merchants using the latest release of PrestaShop's software are now able to create an online store that is automatically configured for multiple European markets, addressing the various rules and regulations of individual regions. Ecommerce merchants from around the world can now enter the EU faster and more successfully than ever before.
"In May, the European Commission announced that a unified digital market for goods and services could contribute €415 billion per year to the EU economy and create hundreds of thousands of new jobs," says PrestaShop CEO, Corinne Lejbowicz. "However, the European Commission also noted that only 7 percent of small and medium size enterprises are currently engaging in cross-border selling. PrestaShop has years of experience helping SMEs sell goods and services internationally, and with this release we're making it easier than ever for merchants to tackle the issues associated with cross-border selling and capitalize on international commerce opportunities."
PrestaShop has one of the largest ecommerce user groups in the world with an open source community of 850,000 members, and 250,000 online stores across 209 countries and territories around the world. Through a crowd-sourcing project with the community, the software has been translated into 65 different languages.
"We had two main objectives for this latest version of PrestaShop: Simplifying EU cross-border trade and increasing store performance," says Charles Wells, Chief Product Officer of PrestaShop. "First we wanted to help merchants sell more effectively across the European markets. We're addressing the complexity of the country-specific regulations automatically in our software. This is incredibly valuable for our merchants who want to engage in cross-border commerce. Second, we wanted to improve store performance so that all stores, including those with very extensive product catalogs, can see fast response times during high traffic days. During these summer months, people are not thinking about Christmas, but our merchants are preparing right now. We want our merchants to achieve excellent store performance in the busiest retail periods of the year. This will be valuable for all merchants."
PrestaShop has several strategic partners, including GeoPost, PayPal, eBay, HiPay, Skrill.
"With a goal of providing the simplest online shipping app for online sellers, PrestaShop is an ideal partner as we work together to make ecommerce more accessible for merchants around the globe," said Eric Youngstrom, Head of Business Development of ShippingEasy. "We are thrilled with the enhancements to the platform, which further streamline the logistics for entrepreneurs who can now more easily and effectively manage transactions and shipping to Europe through our app."
###
References:
http://europa.eu/rapid/press-release_IP-15-4919_en.htm
http://ec.europa.eu/priorities/digital-single-market/docs/dsm-factsheet_en.pdf
http://www.ecommerce-europe.eu/public-affairs/survey-barriers-to-growth
About PrestaShop
PrestaShop was founded in 2007 with a mission to provide world-class ecommerce software through open source innovation. Today more than 250,000 ecommerce stores run on PrestaShop technology. The company provides software that enables users to have an online store at the lowest cost possible. The PrestaShop community includes 850,000 merchants, developers and web agencies from around the world. PrestaShop is the proud 2014 winner of two CMS Critic Awards for Best eCommerce Solution for SMBs, and Best eCommerce Solution for the Enterprise. The company has offices in Europe and the US, and is funded by Serena Capital, XAnge Private Equity and Seventure Partners. For more information, please visit http://www.prestashop.com