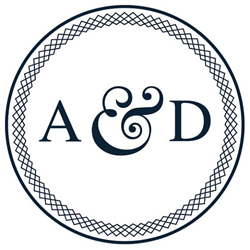 Passport is really furthering the Masonic Children's Hospital's mission of providing hope, comfort, and healing to our youngest members of society and their families
Minneapolis, Minnesota (PRWEB) August 24, 2015
Ackmann & Dickenson (A&D), a web, application development, and digital marketing firm, is pleased to announce the release of its latest philanthropic venture – "Passport to UMMCH" (University of Minnesota Masonic Children's Hospital), a mobile app to help patients and families prepare for their visits.
Set into motion by certified child life specialists, Passport to UMMCH offers patients, siblings, and caregivers an opportunity to experience and prepare for their visit before stepping foot in the hospital or clinic. Nine common procedures are also explained in detail to give parents and kids a better understanding of what will happen during their visit. Virtual tours, resources for families and a coloring board are among the other current features of this app.
"For many families, visiting the hospital can be an overwhelming experience. But this app helps eliminate that feeling by giving people the most important information before they arrive in a fun, engaging way," said Aimee Nelson, child family life specialist at Masonic Children's Hospital. "The goal is to use mobile technology to help patients and families be better prepared for their hospital experience."
The app is currently in phase two of development, which uses iBeacon technologies to create an interactive scavenger hunt for the patients within the hospital. The hope for this game is to get the children up and moving around, aiding in their physical therapy goals and hopefully discharging sooner. There are also plans to incorporate care management into the app, by syncing Passport with the hospital's EHR system.
"The app applies technology in a manner that is truly impactful," said Michael Ackmann, co-founder of Ackmann & Dickenson. "Passport is really furthering the Masonic Children's Hospital's mission of providing hope, comfort, and healing to our youngest members of society and their families."
A&D created Passport alongside the team at the Masonic Children's Hospital, contributing both pro bono development and volunteer hours to the cause. It is currently available for download in the ITunes and Google Play stores.
Ackmann & Dickenson (A&D) is an application development and digital marketing firm that delivers tailored technology solutions. Since 2007, A&D's unique breed of digital craftsmanship has brought organizations to the forefront of technology by providing expertise in mobile and web development, user experience design, and digital marketing.