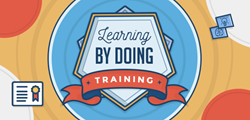 We take our attendees on a journey, instead of offering a course that stands alone. - Darren Bowles
(PRWEB) August 27, 2015
As Atlassian's No.1 Expert, Clearvision is in a unique position to offer both its own expert Atlassian training and official Atlassian courses.
Clearvision delivers training on the increasingly popular Atlassian stack, with variants to suit all ranges of abilities, alongside popular courses covering Git, Subversion, Mercurial, Agile working and more.
In addition to this, Clearvision offers a bespoke training option that can be tailored to an individual organization's need.
Now Clearvision has taken its offering a step further with the introduction of the "Learning Journey", which will revolutionize how companies teach their teams new software.
To celebrate this new offering Clearvision is running a special offer until September 30th – 20% of all courses (excluding Official Atlassian courses). For information visit: https://www.clearvision-cm.com/training/
A distinctive learning journey
"A lot of training out there never goes beyond the course itself," said Darren Bowles, Clearvision's Head of Training, when asked about the thought process behind these latest offerings.
As well as designing Clearvision's training courses, Darren has written a popular series of blog posts and white papers, based on his expertise and experience, on how to train effectively. He attributes success to incorporating real-world examples with practical, hands-on interaction: learning by doing.
"At Clearvision, we're unique in what we offer because we take our attendees on a journey, instead of offering a course that stands alone," he added. "We work with them before the course to understand their needs, and when the course is over we follow up with refresher materials. It means attendees retain that knowledge and can even pass it on to others — and we can get feedback and keep developing courses in line with what customers want."
A range of delivery methods
Clearvision has pushed to make all of its training courses available as a classroom-based options, as webinars, or through a range of bespoke eLearning solutions. As well as offering basic and more advanced variants of each course, Clearvision provides each attendee with their own instance of the tool in question, whether the training takes place in person or online.
All of Clearvision's courses are also available as part of a "mentoring session", where Clearvision's training team will run organizations through a specific course, effectively "training the trainer".
Clearvision provides carefully crafted post-training materials to serve as fun refreshers that reinforce the learning way beyond the course itself. In addition to this attendees receive free course eManuals and certificates of attendance.
This popular approach has led to positive feedback from many of Clearvision's clients, including Enterprises such as Sky, Dell, Barclays, Alcatel-Lucent and more.
One such client, Consuelo from Birdlife International, had this to say: "I very much benefited from the Clearvision's webinars: they are comprehensive and thorough; the trainer competently walks you through the sessions and gladly stays longer on any difficult or unclear element. After the webinar it is easy to share the acquired knowledge within the company, thanks to the provided material, which makes the initial investment really worthwhile and convenient. Recommended."
Courses available covering:

Atlassian tools (Confluence, JIRA, Stash, official courses)
Open source tools (Git, Subversion, Mercurial)
Agile training solutions (Scrum, Agile software management, Scrum certification options)
Bespoke courses
For more information on Clearvision's training visit: https://www.clearvision-cm.com/training/