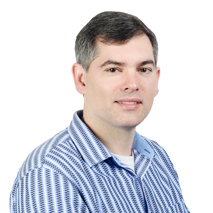 San Francisco, CA (PRWEB) August 25, 2015
Palamida, Inc., the leader in Application Security for Open Source Software, announced today that Jeff Luszcz, the company's Founder & CTO, will present two sessions at the upcoming All Things Open conference to be held in Raleigh, North Carolina on October 19 - 20, 2015.
Luszcz has helped hundreds of companies understand and comply with Open Source license obligations and reduce security risks posed by undocumented Open Source. He will host two sessions, the first "How to Realize the Business & Security ROI for Managing Open Source" will cover best practices for implementing a real-world OS Management solution, how to get buy-in from developers and managers and how this affects your corporate bottom line.
In his second presentation "How to Protect your Linux Based Products from IP Violations & Security Vulnerabilities" Luszcz will discuss why implementing an Open Source Management strategy allows more visibility into your company's OSS portfolio to reduce IP & security risks.
As Founder & CTO, Jeff Luszcz leads the professional services team responsible for open source compliance and security audits. His team has performed reviews for some of the largest mergers and acquisitions in the technology industry. He spent six years as a software engineer at NASA Ames Research Center where he implemented software for simulation and visualization of flat panel display technology and their related human factors. Throughout his career, he has been active in the Java, Macintosh and Open Source software communities. Jeff is also the author of several well-known Macintosh software utilities and has served as a technical editor for Wrox Press. He received his B.S. from Cornell University School of Operations Research and Industrial Engineering.
All Things Open: A conference exploring Open Source, Open Tech & the Open Web in the Enterprise, takes place October 19 – 20 in Raleigh, NC. Join the world's top developers, technologists, and decision makers as we explore open source, open tech, and the open web in the enterprise. Two days of keynotes, talks, tutorials, workshops and networking opportunities in Raleigh and the Research Triangle area. To learn more, visit: http://www.allthingsopen.org
About Palamida, Inc.
Palamida was founded in 2004 to develop products and services to help our customers manage Open Source and commercial software used in software development projects by identifying origin, licenses and vulnerabilities associated with those externally developed modules. Palamida has a worldwide customer-base, ranging from small startups to some of the world's largest companies. Palamida is located in San Francisco and is privately held. To learn more, visit: http://www.palamida.com
Media Contact:
Stacey Potter
Marketing Manager
Palamida, Inc.
415-777-9400
mediarelations(at)palamida(dot)com