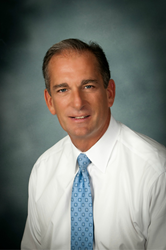 Investors now require a 6.1% rise in values just to replace what has been lost in the stock market in the past four days since Tuesday." Dave Scranton, CEO Sound Income Strategies
Fort Lauderdale, FL (PRWEB) August 24, 2015
Advisors' Academy founder David Scranton issued a statement today in response to last week's dramatic downturn in the stock market, noting that the correction can be seen as further proof of the historic accuracy of long-term secular market cycles. He said the sell-off also supports his long-held belief that financial advisors should teach their clients about the important lessons of market history, and hold firm to their beliefs even in the face of naysayers. Last week's stock plunge would now require a 6.1% rise in values just to replace what has been lost in the last four days beginning Tuesday.
"This correction confirms what I've been teaching clients and advisors for almost 20 years about market cycles," said Scranton, who is also an author and the CEO of Sound Income Strategies. "The only surprise is that it didn't happen sooner, but – as I've also explained to clients and fellow advisors – there are reasons for that."
According to Scranton, a major correction should have occurred closer to 2013, after the market finally surpassed the peak it hit just before the 2007-2009 drop and the start of The Great Recession. The longer it chugged along, bucking the odds and climbing even higher, the more creative Scranton had to get when arguing his case against "Wall Street cheerleaders", who maintained that the market was in a permanent recovery.
"I told people that even I felt like Chicken Little at times," said Scranton. "But the longer the temporary bull rally rolled on, the more important I knew it was to stick to my guns and advise caution with stock-based investments – especially for people close to retirement."
A firm believer in the historic accuracy of long-term secular bear market cycles, Scranton pointed out repeatedly that the secular bear cycle that began with the market collapse of 2000-2003 had been playing out in classic form before the Federal Reserve launched its unprecedented quantitative easing program in 2008. Though intended to "artificially stimulate" the economy, QEs 1, 2, and 3 also had a major impact on the stock market, Scranton explained.
"Wall Street loved quantitative easing because it created cheap money, held down interest rates, and forced everyday investors up the risk curve," he said. "A lot of people bought into the hype that the stock market was their only decent investment option during quantitative easing."
Scranton has been expecting since May 2008 that the stock market would become dangerously "addicted" to quantitative easing, with its performance more closely linked to Fed policy than to economic fundamentals. He said he believes this "addiction" – and not just the stubbornly sluggish economy – is a major reason the Fed kept the program going for five full years. He used another creative analogy to explain the situation.
"The stock market was like a weightlifter bench pressing 500 pounds, but only because he was pumped full of steroids," Scranton said. "Watching him, you had no idea what he was really capable of lifting without the influence of performance enhancing drugs, but you knew it had to be a lot less."
Scranton said the extreme volatility that has rocked Wall Street ever since QE3 ended in October 2014 can be seen as steroid "withdrawal symptoms", and that the only reason the stock market didn't collapse sooner is that it received a timely steroid "booster shot" from Europe.
"The global economy took a turn for the worse just as ours was getting slightly better and QE3 was ending," he explained. "That suddenly made the U.S. the cleanest dirty shirt in the world economic hamper for global investors, and created conditions that helped stave off a major correction for a while longer."
While even many bearish analysts eventually began jumping on the "permanent recovery" bandwagon, Scranton stuck to his conviction that another major drop was on the horizon, and advised Academy members to do likewise – again citing the historic accuracy of secular bear market cycles. Throughout stock market history, Scranton explained, long-term secular bear market cycles have shared several common characteristics: each has lasted at least 15 to 20 years, ended only after price-to-earnings ratios returned to single digits, and experienced at least three major market drops. Historically, these drops have occurred only after the market has surpassed its previous peak high – which is why Scranton said he believes the latest drop probably would have occurred closer to 2013, were it not for the artificial influence of quantitative easing.
In guest appearances on programs such as CNBC's Closing Bell and Fox Business' Risk & Reward, Scranton often used another analogy to explain why he believed so firmly that the current secular bear market cycle would, eventually, conform to the lessons of market history.
"Getting into the Guinness Book of World Records is hard enough just once, but if the market recovery had been permanent, it would have been setting three Guinness World Records," Scranton explained. "It would have been the first secular bear market cycle to end after just 13 years, the first to end before P/E ratios slipped back into single digits, and the first to end with less than three major market drops. The odds of all that were extremely slim."
As one of the country's leading independent advisors and financial educators, Scranton teaches that the stock market's often quoted "average growth rate over the long run" of about 7-8% is the result of offsetting secular bear and bull market cycles. History shows that long-term bull market cycles deliver 12 to 15% growth over 15 to 20 year periods, while long-term bear cycles deliver 0% over the same amount of time.
As for the current secular bear market cycle, once the trend has fully established itself, it should wipe out gains made since the market surpassed its previous peak in 2013. It is back on track for a 0% or less growth rate since the cycle began in 2000. Using history as an indicator, Scranton expects a drop of at least 25% from recent highs before the cycle concludes.
"This is why buy and hold doesn't work in a long-term secular bear market cycle," Scranton said. "It's also why these cycles are so dangerous if you don't understand or aren't aware of them. It's easy to mistake a cyclical bull market rally for a permanent recovery – especially if it drags on like it did this time, thanks to quantitative easing and so many unusual factors. People start to think, 'This time will be different and the market will keep going all the way to the moon.' But don't bet against history's repeated patterns unless you have a lot of money to lose."
________________
David J. Scranton (CLU, ChFC, CFP®, CFA, MSFS) has over 25 years of experience in the financial services industry. In addition to running his own advisory practice, Scranton Financial Group in Connecticut, Scranton is the founding member and CEO of New York-based Sound Income Strategies, a Registered Investment Advisory firm specializing in the active management of individual fixed-income securities. Scranton is also founder of Florida-based Advisors' Academy, a prestigious training and marketing organization for elite financial advisors nationwide who specialize in helping clients create "defensive," income-generating savings and investment plans. Scranton adopted his unique business model after his research into market history enabled him to protect his clients from the 2000-2003 market crash. A highly sought-after market expert who frequently shares his insights on CNBC, Fox Business and other outlets, Scranton is author of the acclaimed book "Stop the Financial Insanity," which details his eye-opening research into stock market history.