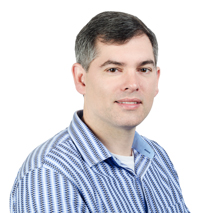 San Francisco, CA (PRWEB) August 27, 2015
Palamida, Inc., the leader in Application Security for Open Source Software, announced today that Jeff Luszcz, the company's Founder & CTO, will speak at the upcoming OSCON – Europe conference in Amsterdam on October 26-28, 2015.
Luszcz has helped hundreds of companies understand and comply with Open Source license obligations and reduce security risks posed by undocumented Open Source. Most software projects are comprised of at least 50% Open Source Software (OSS) – with as much as 99% undocumented – leaving applications vulnerable to security risks. With vulnerabilities such as Heartbleed, Shellshock, POODLE, and others, affecting millions, implementing an Open Source management strategy has never been more crucial. In "Creating the right process to manage open source in the post-Heartbleed era," Jeff will discuss best practices for developing and implementing a sound OSS strategy, getting developer buy-in, educating your team about OSS, and why traditional static analysis tools are not sufficient for finding or managing vulnerabilities related to OSS component usage.
As Founder & CTO, Jeff Luszcz leads the professional services team responsible for open source compliance and security audits. His team has performed reviews for some of the largest mergers and acquisitions in the technology industry, examining billions of lines of code. Prior to Palamida, he spent six years as a software engineer at NASA Ames Research Center where he implemented software for simulation and visualization of flat panel display technology and their related human factors. Throughout his career, he has been active in the Java, Macintosh and Open Source software communities. Jeff is also the author of several well-known Macintosh software utilities and has served as a technical editor for Wrox Press. He received his B.S. from Cornell University School of Operations Research and Industrial Engineering.
About OSCON: Once considered a radical upstart, open source has moved from disruption to default. Its methods and culture commoditized the technologies that drove the Internet revolution and transformed the practice of software development. Collaborative and transparent, open source has become modus operandi, powering the next wave of innovation in cloud, data, and mobile technologies. OSCON is where all of the pieces come together: developers, innovators, businesspeople, and investors. In the early days, this trailblazing O'Reilly event was focused on changing mainstream business thinking and practices; today OSCON is about real-world practices and how to successfully implement open source in your workflow or projects. While the open source community has always been viewed as building the future—that future is here, and it's everywhere you look. Since 1999, OSCON has been the best place on the planet to experience the open source ecosystem. At OSCON, you'll find everything open source: languages, communities, best practices, products and services. Rather than focus on a single language or aspect, such as cloud computing, OSCON allows you to learn about and practice the entire range of open source technologies. To learn more, visit: http://www.oscon.com/open-source-eu-2015
About Palamida, Inc.
Palamida was founded in 2004 to develop products and services to help our customers manage Open Source and commercial software used in software development projects by identifying origin, licenses and vulnerabilities associated with those externally developed modules. Palamida has a worldwide customer-base, ranging from small startups to some of the world's largest companies. Palamida is located in San Francisco and is privately held. To learn more, visit: http://www.palamida.com
Media Contact:
Stacey Potter
Marketing Manager
Palamida, Inc.
415-777-9400
mediarelations(at)palamida.com