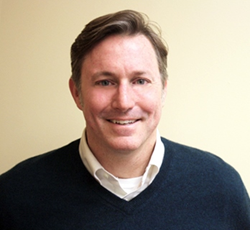 Dayton, Ohio (PRWEB) August 23, 2015
United Theological Seminary will begin its 145th academic year at 9 a.m. on Monday, Sept. 14, with its 2015 Opening Convocation, to be held at Christ United Methodist Church, 3440 Shroyer Road, Kettering, Ohio. Dr. Scott Kisker, Professor of the History of Christianity, will speak on "Sin, Vulnerability and Revival: Wesleyan Discipline and the Renewal of the Church."
Dr. Kisker specializes in Wesley studies and pietist studies. His teaching and research interests include practices in ministry and mission, missional evangelism and covenant discipleship. He earned a B.A. at Swarthmore College, an M.Div. at Duke Divinity School and a Ph.D. at Drew University.
Dr. Kisker is an elder in the Iowa Annual Conference and has served as Senior Pastor of Colesburg United Methodist Church in Colesburg, Iowa. Prior to coming to United Theological Seminary, he was Professor of History of Christianity at Wesley Theological Seminary as well as Wesley's Director of the Course of Study Program. Dr. Kisker served as the director of the Charles Wesley Heritage Centre in Bristol, UK, and as Associate Pastor for the American Protestant Church in Bonn, Germany.
Opening Convocation is open to the public. Visit United's website for details. The event will also be available on United's Livestream channel.
United Theological Seminary is a graduate professional school of The United Methodist Church offering master's and doctoral theological degrees and continuing education with programs offered on campus and online. United's goal is to educate dynamic, Spirit-led leaders who will renew the church for the mission of Jesus Christ in the world.