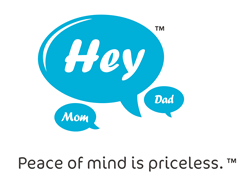 FREDERICK, MD (PRWEB) August 25, 2015
Vitall Inc. announces a new partnership with John Schneider, the actor, producer, director and recording artist, best known for his role as Bo Duke on the legendary television show, Dukes of Hazard. Schneider will interview in over 1,000 markets on a national radio tour this month, and star in a thirty minute infomercial to promote the HeyMomDad solution to air in October 2015.
HeyMomDad is a communication, alert and monitoring solution that provides families with unique products to maintain independence and dignity for aging loved ones. The comprehensive HeyMomDad platform incorporates an innovative sleep monitor, non-emergency and emergency instant alert pagers, and a two-way audio/video intercom system connected to family smart devices. Seniors can now remain independent and connected to loved ones, 24/7.
Schneider has the easy-to-use HeyMomDad platform set up around his Mother's home. He can nowcares for his 83 year old mother, Shirley.
"No matter where I'm at in the world, I can see, hear, and rest assured my mom is just fine," said Schneider.
For more information, visit http://www.heymomdad.com