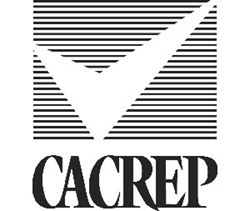 Lynchburg, Virginia (PRWEB) August 21, 2015
Liberty University has received accreditation for its Master of Education in School Counseling (M.Ed.) from the Council for Accreditation of Counseling & Related Educational Programs(CACREP).
The program, under Liberty's School of Education, is led by Rita Schellenberg, professor and school counseling program chair. The program is offered online and requires four resident intensives. The degree meets core counseling and school counseling content area requirements, which are necessary for licensure as a professional school counselor in both public and private K-12 school settings.
"Since CACREP is recognized as the premier accreditation for counselor education graduate programs both nationally and internationally," Schellenberg said, "obtaining CACREP accreditation continues to reaffirm Liberty University's global commitment to excellence and identifies the M.Ed. in School Counseling program as one of quality that graduates highly qualified budding professional school counselors prepared to make an impact."
According to Schellenberg, the CACREP site team provided positive feedback, noting program strengths and identifying that all of the more than two hundred standards were met. Liberty's program was granted accreditation for the maximum eight-year period.
"The stamp of CACREP on a counselor education program clearly enhances the program's reputation and validates the program as one that provides the highest quality education and degree portability for graduates," Schellenberg said. "Furthermore, because the school counseling program is accredited by CACREP, students are eligible to take the National Counselor Exam toward the end of the program and, if passed, may become a National Certified Counselor upon graduation. This certification demonstrates that counselors have met national standards for education, training, and experience set by the counseling profession."
CACREP is an independent accreditation agency recognized by the Council for Higher Education Accreditation. The vision of CACREP is to provide leadership and to promote excellence in professional preparation through the accreditation of counseling and related educational programs. CACREP is committed to the development of standards and procedures that reflect the needs of a dynamic, diverse, and complex society.
Liberty's resident Master of Clinical Mental Health Counseling in the School of Behavioral Sciences also received CACREP accreditation earlier this year.
About Liberty University
Liberty University, founded in 1971, is the largest private, nonprofit university in the nation, the largest university in Virginia, and the largest Christian university in the world. Located near the Blue Ridge Mountains on more than 7,000 acres in Lynchburg, Va., Liberty offers more than 450 unique programs of study from the associate to the doctoral level. More than 200 programs are offered online. Liberty's mission is to train Champions for Christ with the values, knowledge, and skills essential for impacting tomorrow's world.