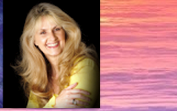 Ask yourself whether life continues after death and do the serious research which these experts offer for you to consider. This is truly one of the most important investigations of your life.
Torrance, CA (PRWEB) August 24, 2015
Consider life after death and join the profound discussion with researchers and experiencers of Near Death Experiences linked here. Many professionals gather together September 3-6, 2015 in Texas to share the research collected about Near Death Experiences and Medical Restoration sciences. Prior to that time and after the conference, interested individuals can examine videos freely about Near Death Experiences and NDE Research through Dr. Carol Francis Talk Radio.
Dr. Carol Francis explains, "The single most frightening, controlling contemplation facing every individual is death and what death may bring. Fables, myths, religions, philosophies, poetry etc. pour out stories related to the dreaded death facing each person. These four professional which are represented in this series provide another outlook that is rigorously authenticated by the same scientific examinations which most 'truths' receive in this information era. Consider these experiences and compilation of facts and then reconsider your fear of death as lacking merit. Can we each be free of that one main horror? Yes, I would suggest we can freely live, knowing that life seems to continue when our bodies fail to continue. What will you believe after studying these interviews?"
About the Interviewers, Researchers and Authors:
Dr. Greyson is one of the Founders of IANDS and is called by many "the father of NDE research". He is the most-published of NDE researchers in academic literature. He presents 'The Past, Present and Future of Near-Death Studies.'
Evidential medium Suzanne Giesemann will discuss how providing the preponderance of evidence can change belief systems, opening minds and hearts to a far greater reality. Suzanne will share stunning and emotional evidence received from beyond the physical domain which has been validated using scientific methods but which speaks directly to the soul.
Unfortunately, most people don't realize the value of what they have until they lose it. This was also the case for Anita Moorjani, who only realized the value of her physical life here on earth when she was at death's door, at the precipice of losing it. Death, she says, has taught her how to live.
Everyone is connected to each other through our soul, or consciousness. Join New York Times best-selling author Eben Alexander MD, on an exploration of life and consciousness. Spiritually transformative experiences are quite common, and science is waking up to this reality. Consciousness is, in fact, primary to all existence in this universe, and this knowledge can help everyone soul's journey.