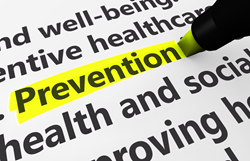 Knowing your blood type is a powerful tool for understanding how your body reacts to food, what supplements can be most beneficial, and where your genetic strengths and weaknesses lie
Orland Park, Illinois (PRWEB) August 23, 2015
"Blood type is a key genetic factor that influences many areas of health and well-being. Knowing your blood type is a powerful tool for understanding how your body reacts to food, what supplements can be most beneficial, and where your genetic strengths and weaknesses lie," explained Barbara Griffin, NMD, CNC, Certified Gluten Practitioner, and director of Vital Health, Inc.
To assist a client who is uncertain of their blood type, Vital Health, Inc. now offers "What Your Type?" blood kits. This convenient kit provides everything needed to accurately determine blood type.
"Identifying your blood type and exploring what foods best support your body is a great first step in adapting a healthier lifestyle. It helps people grasp what they eat makes a difference in their current health status, as well as what health conditions or diseases may potentially lie ahead for them in the future," remarked Dr. Griffin.
How Blood Type is Determined
Blood type can be broken down into an ABO blood grouping system. This system separates blood into four different categories based on specific chemical structures on the surface of each our red blood cells. These structures are called antigens, markers found on the cells of the body that play a large role in the functionality of the immune system. Blood group A has an "A" antigen, blood group B has a "B" antigen, blood group AB has both "A" and "B" antigens and blood group O has no antigens. (1) The easy self-test "What's Your Type?" blood kit will identify blood type in under six minutes.
Blood type is a genetic factor that plays many roles in the human body. Dr. Peter D'Adamo's medical and genetic research reveals that blood type is the key to your biochemical uniqueness. He established that when an individual eats right for their type, their body responds the way nature intended. Dr. D'Adamo developed The Blood Type Diet, as a guide for choosing the foods that will allow an individual to lose weight, reduce inflammation, increase energy and lead a longer, healthier life. (1)
According to Dr. Peter DÁdamo, author of Eat Right For Your Type, a chemical reaction occurs between your blood and the foods you eat. This reaction is part of your genetic inheritance. This reaction is caused by a factor called lectins. Lectins, abundant and diverse proteins found in foods, have agglutinating properties that affect the blood. So when an individual eats a food containing protein lectins that are incompatible with their blood type antigen, the lectins target an organ or bodily system and begin to agglutinate blood cells in that area. For example, see the Diet Profile description below of foods that are beneficial. (2)
Diet Profile
Type A – Largely vegetarian: vegetables, tofu, seafood, grain, legumes, fruit and turkey
Type B – Balanced omnivore: meat, dairy, grains, fruit, vegetable, fish, seafood, select beans and legumes
Type O – High protein: meat, fish, vegetables, fruit, limited grains, beans, and legumes
How The EAV Screening Provides Valuable Dietary Information
Vital Health's EAV Screening provides a complete non-invasive method for gaining valuable information about the body's energetic functions. During the EAV Screening a sensitivity screening for over 300 foods, environmental, and chemical sensitivities are evaluated. An overall view of the body is attained and screening for appropriate nutritional supplements to help bring the body towards greater overall health is noted.
Dr. Griffin concluded, "The information provided by the EAV help to narrow down exactly which food groups and specific foods will allow the body to thrive and ensure each body system has the support it needs sustain greater overall health. The EAV's food sensitivity screening combined with valuable direction in knowing your blood type can help to unlock the secrets you're your biochemical individuality."
Vital Health, Inc. client Carol Gannon added, "I recently learned my blood type is A negative. According to the Blood Type Diet, I should avoid meat, dairy, kidney beans, lima beans, wheat and corn. As a celiac that is also dairy intolerant, this supports the diet I already know is critical for me to follow. Through the EAV Screening, Dr. Griffin helped me narrow down what other foods I should avoid since they can be attributed to some of the negative health symptoms I am experiencing. The screening also confirmed that I should avoid pineapple, a food identified as beneficial according to my blood type, but when I eat it causes me digestive upset."
Vital Health, Inc. recommends checking with your physician before starting diet or supplement regime.
Source:
(1) http://www.dadamo.com/txt/index.pl?1001
(2) http://www.BloodTypeDiet.com/newbies
About Vital Health, Inc.:
At Vital Health, Inc. Dr. Griffin integrates a whole body approach with the intention of facilitating wellbeing and optimal health amongst her clients. Dr. Griffin's specialties include: traditional naturopathy, nutrition, EAV Meridian Stress Assessment, Food Sensitivity Screening, Environmental Screenings, Iridology, SKASYS, Live Blood Cell Analysis as well as established integrative therapies such as Neuroemotional Therapy, Neuromodulation Technique, Cold Laser and clinician for Spectracell Laboratories, Inc. Vital Health, Inc. is located in the Orland Crossing office complex at 14225 S. 95th Ave., Suite 409, Orland Park, IL 60462 (708) 226-1131 http://www.vitalhealth.org