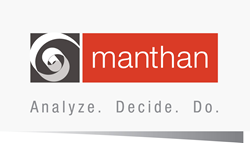 Without advanced analytic capabilities, retailers will not be able to compete in the digitalized marketplace
Santa Clara, CA (PRWEB) August 25, 2015
In today's digital-oriented marketplace, retail leaders often find themselves needing to react quickly to respond to business opportunities and compete for consumer attention. The ability to respond and uncover revenue-generating opportunities in particular, is keenly needed at executive decision-making levels.
In the past business intelligence products fulfilled this need but were time-consuming to implement, and cumbersome to modify. Additionally, BI products were pre-programmed and had zero querying capabilities, so business users could not necessarily dig deeper into areas of interest.
Advanced analytics can help businesses analyze complex data relationships using statistical and data processing algorithms to gain superior insights. It can provide business leaders with both the day-to-day reporting as well as insights into future strategies.
Unlike traditional BI analytics which need reports to be built around processes, next gen advanced analytics provides a contextual platform built into the processes for self-service discovery. Retailers can now benefit from the Era of the Business User. In a world where analytics is consumerized for easy use, business users now have capabilities to create analysis on par with the traditional IT user.
In the Gartner report, "Retailers find success using Self Service and Advanced Analytics" *, analyst Robert Hetu observes that retailers will be unable to identify opportunities locked away in big data without predictive analytics and interactive data visualization. He also notes that some of the most innovative solutions may come from smaller retail-focused advanced analytics vendors.
The Future Group, a large Indian multi-format retailer, in an effort to fuel its next level of growth explored advanced analytics with Manthan. The group wanted to look at customer opportunities at a deep and granular level, while having the flexibility to act on opportunities near real time, on any channel, on any product, and at any store.
Manthan deployed its entire portfolio of analytics solutions in key store brands of the retail conglomerate, impacting most aspects of Future Group's business, including marketing, merchandising, supply chain, stores and digital commerce. A customer retention strategy and promotional campaigns were deployed using Manthan Customer Analytics' predictive churn propensity modelling. Shopper response over a 4-month timeframe revealed that they found the retailer's marketing tactics increasingly relevant, their product and offer recommendations more meaningful and their communication more personalized.
At the same time Future Group also deployed a store-level customer centric assortment planning strategy. The retailer was able to tailor assortments, prices, offers at each store based on the mix of customer segments and local demand at the store. This ensured that shoppers feel their neighbourhood stores had a better collection of merchandise at better prices.
On an affirmative note, Joint MD of Future Group Rakesh Biyani stated, "In an evolving consumer market like India, Manthan has successfully applied their advanced analytical products to help us stay ahead of the trends that will shape tomorrow's Indian retail space."
A slick user interface, and great data visualization won't deliver enough value, if the underlying platform doesn't help formulate the right questions to get the answers that the business user needs. The immediate business demand is for a platform that has enough expertise to navigate through complex data models, while being easy enough for business users to extract useful information.
Manthan's focus on the democratization of analytics has resulted in providing analytical capabilities such as self-service discovery options, building reports, exploratory slice and dice capabilities, which can be handled by both IT and business users.
According to Gartner, "Without advanced analytic capabilities, retailers will not be able to compete in the digitalized marketplace. When considering the evolutionary phases of analytics, it's clear that the predictive and prescriptive stages represent the best opportunity for driving ROI for retailers."
With self-service advanced analytics providing competitive advantages, retail organizations now have the motivation and the means to adopt the Analyze, Decide and Do approach.
-------------------------
About Manthan:
Manthan is the Chief Analytics Officer for consumer industries worldwide. Manthan's portfolio of analytics-enabled business applications, advanced analytics platforms and solutions are architected to help users across industries walk the complete data-to-result path - analyze, take guided decisions and execute these decisions real-time. Sophisticated, yet intuitive analytical capability coupled with the power of big data, mobility and cloud computing, brings users business-ready applications that provide on-demand access and real-time execution - the only path to profit in a contemporary, on-demand and connected economy. Manthan is one of the most awarded analytics innovators among analysts and customers alike - with over 170 customers across 21 countries. To see how your business can gain from analytics, Visit http://www.manthan.com.

Retailers Find Success Using Self-Service and Advanced Analytics, Robert Hetu, 24 April 2015
Gartner does not endorse any vendor, product or service depicted in its research publications, and does not advise technology users to select only those vendors with the highest ratings or other designation. Gartner research publications consist of the opinions of Gartner's research organization and should not be construed as statements of fact. Gartner disclaims all warranties, expressed or implied, with respect to this research, including any warranties of merchantability or fitness for a particular purpose.