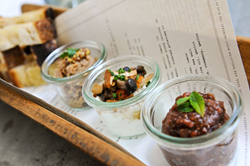 Southern Living Inspired Communtites
Atlanta, Georgia (PRWEB) August 24, 2015
Real Estate Scorecard's idea of a great evening in the North Georgia mountains happens after spending the day outside playing golf, kayaking or hiking to photograph the area's waterfalls. As sunshine rolls into sunset, stopping for a cocktail and attending a dinner party with a beautifully appointed table setting, surrounded by friends and neighbors adds to the sweetness. A dining table set up outside with an evening temperature a perfect mixture of warm, but not too hot, with the savory scent of honeysuckle flowers threading through the air. And of course a table with a view that overlooks a panoramic view of the Appalachian Mountains at one of the best golf communities like the Currahee Club. Even better yet, a night to leave the cooking to the masters and watch a demonstration of culinary techniques followed by a gourmet dinner prepared by a Chef featuring locally sourced and fresh ingredients.
This is not a fantasy in Toccoa. It is one of a series of Sunday Suppers at the Currahee Club on Lake Hartwell in Toccoa, Georgia. While Currahee Club has its own Culinary delight, Chef in Residence, Chef Anca; the Sunday Supper series are a tandem effort by the in house Chef and a Guest Chef. July's dinner was provided by Chef Josh Hopkins of Empire State South in Atlanta. August featured Farm to Table Dining with Guest Chef Andrew Isabella of No. 246.
The next Sunday Supper will be on September 20, 2015 where Chef Anca welcomes Southern Living Contributing Editor Rebecca Lang for Southern Living Fried Chicken. Rebecca Lang is a food writer, cooking instructor, television personality, and a ninth-generation Southerner. Born and raised in South Georgia, she is the author of Fried Chicken (Ten Speed Press, May 2015). Her other books include Around the Southern Table (Oxmoor House, Oct 2012), Quick-Fix Southern (Andrews McMeel, March 2011), Mary Mac's Tea Room (Looking Glass Books, 2005), and Southern Entertaining for a New Generation (Cumberland House, 2004). Rebecca and her cooking have been featured in more than 50 nationally televised Southern Living food segments and in publications such as The Wall Street Journal, The Atlanta Journal-Constitution, The Washington Post, the Houston Chronicle, Wine Enthusiast, FoxNews.com, The Daily Meal, Glamour and Fitness magazines.
Join the Currahee Club for a Southern Farm & Garden BBQ & Bluegrass event on Sunday, October 18, 2015. Join Guest Chef Abby Jackson and Chef Anca preparing fresh, locally sourced cuisine on the Big Green Egg. The menu will feature many Georgia Grown products - a true farm to table experience. Chef Abby J of Abby J's Gourmet, Blackhawk Flyfishing and Co-Founder of Southern Farm & Garden Abby J ~ A true Southern at heart grew up learning the real "Farm to Table" lessons from her Grandmother Essie Mae. After years in corporate sales she decided to follow her passion for food by offering & creating cooking events at her & her husband's flyfishing business on the Soque River called 'Blackhawk"! She has appeared on Georgia Traveler, Anglers and Appetites, and O'Neill Outside to name a few. She created a gourmet Salsa line called Abby J's Blackhawk Salsas in 2011. It is now in many major supermarkets chains though out the Southeast such as Kroger, Ingles and BI-Los. She has just authored and released her first cookbook called "Abby J's Farmstyle Living Cookbook" and she is Co- Founder of Southern Farm & Garden Magazine which is an educational publication about the Farm to Table movement in the Southeast. She is also proud to be a 'Georgia Grown" member and she has been in The Flavor of Georgia twice for her award winning salsas. As Abby J would say "one bit and your hooked".
The Toccoa area continues to rise on the list of best places to retire in Georgia. Located about an hour north of Atlanta and situated within easy commutes of Asheville, North Carolina and Greenville, South Carolina, the Currahee Club is the perfect place to find a rustic mountain home in one of the best golf communities in Georgia. The Currahee Club is one of the founding Southern Living Inspired Communities. Southern Living selects it Inspired Communities based on the ideal way to preserve southern life and living by celebrating the landscape and architecture of the south and embracing and by encouraging interaction with neighbors through community design and shared amenities. The Currahee Club has superb amenities and boasts one of the Top 50 Residential Golf Courses according to GolfWeek magazine.
The Currahee Club is set on 1,200 rolling acres in the foothills of the Appalachian Mountains. As the site of the Southern Living Inspired Home, architectural designs are important and one of the best features of the community. Rustic mountain homes and English-style cottages can be found with as many amenities as can be desired. Homesites with long mountain or lake views are available throughout the development and there are golf course views as well.
Foodies take heed and head to the mountains of North Georgia for a unique and potentially tasty treat. Late summer and fall are the perfect time to explore the North Georgia Mountains and the surrounding environs. A visit to Toccoa should include a stay at the Currahee Club. Be sure to check out several wineries in the area as well as the nearby Alpine Village of Helen. A tour of the famous Tallulah Gorge is a must, preferably after breakfast in the quaint village of Clarkesville.
The Sunday Supper Series are just one aspect of the high quality of life found at the Currahee Club. Residents cherish its Community Garden where the club's Chef Anca grows produce. The community's Artist's Guild and Garden Club are already formed and always welcome new members. The Golf Club and Sports Center are always active with games on the championship course and ball courts. Don't let this little mountain town fool. The area is rich in history, outdoor sports, hometown music, local food and handmade crafts. Folks will never be bored, or hungry.
Contact the Currahee Club direct at 888.560.2582 to schedule a visit.
About Real Estate Scorecard:
Real Estate Scorecard writes unbiased real estate reviews providing in-depth information about popular gated communities in Florida, Georgia, the Carolina, Tennessee and Central America, all in an effort to help people discover where to retire in the South.
Website: http://realestatescorecard.com