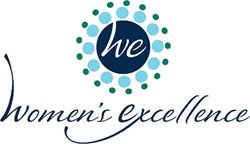 Birmingham, Lake Orion, Clarkston, Metamora, Michigan (PRWEB) August 23, 2015
Women's Excellence now offers vaginal introital repair (also known as perineoplasty), which is performed in order to tighten the vaginal entrance.
Some women experience a lack of sexual stimulation secondary to the total breakdown of the perineal body or the tissue supporting the space between the rectum and vagina. A perineoplasty is the reconstruction of the opening of the vagina (introitus) and the area between the anus and the vagina (perineum). These procedures are performed completely through the vagina and no abdominal incisions are made.
Women's Excellence is the most comprehensive obstetric and gynecologic office in Michigan. They also specialize in menopause, weight control, bladder control, endometriosis, robotic surgery, pelvic floor physical therapy, and midwifery services. The knowledgeable, well-trained, compassionate physicians and healthcare providers of Women's Excellence are taking new patients and are conveniently located in four locations throughout southeastern Michigan, Birmingham, Lake Orion, Clarkston and Metamora. For more information, visit http://www.womensexcellence.com.