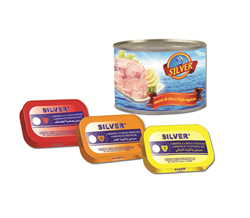 This acquisition is a strategic move towards our goal to create a leading consumer-facing food and beverage player in Africa,said Honoré Dainhi, CEO of Talem Africa
Dubai (PRWEB) August 25, 2015
Talem Africa (Talem), the Africa-focused company head-quartered in Dubai (the United Arab Emirates), has bought 100% of the shares of Silver Food, the largest fish canning facility in Morocco, and its two wholly-owned subsidiaries SOPCODA and Silver Fishing. The three companies were part of Anouar Invest, a Moroccan family-owned conglomerate.
Founded in 2004 and based in Casablanca, Morocco, Silver Food is an industry leader producing and selling canned tuna, mackerel and sardines, under three brands – Mario, Silver and Atlanta. Half of its sales are within the Moroccan market, with the other half set for export to other parts of Africa, the Middle East, Europe and the United States. Its subsidiary SOPCODA provides fish freezing services while Silver Fishing operates a 200-ton capacity deep-sea fishing vessel. Together, the three companies cover the entire value chain in the fish business.
"This acquisition is a strategic move towards our goal to create a leading consumer-facing food and beverage player in Africa. Silver Food's existing business has a solid grounding and provides an excellent platform to further accelerate revenue growth internationally. Our immediate focus will be international business development, especially in Africa and in Europe, and we are confident of being able to at least double the revenues in the next five years," said Honoré Dainhi, CEO of Talem Africa.
Honore Dainhi added, "We are very serious about our business ambitions in Africa and have some 15 priority countries in Africa for our investments. Currently we are reviewing a number of other acquisition opportunities so as to further diversify and grow our food and beverage business across Africa."
About Talem Africa: Talem is a company focused on consumer-facing branded Food & Beverage industries. Talem was formed with the goal to create a leading African company in the Food & Beverage space, primarily through acquisitions in order to fast track its development. Talem is a strategic investor, with a long term view. Talem is head-quartered in Dubai (the United Arab Emirates), and is part of a group of companies operating in food, media and consumables distribution in over 20 countries, in particular in Asia, Africa, Europe, and America.
-ends-
For other information, please contact:
Sarah Charlton
Corporate Communications Manager
M +971 56 680 8438
media(at)talem-africa(dot)com or communications(at)talem-africa(dot)com