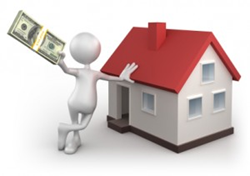 Before the housing crisis cash sales made up just 25% of total sales. Currently, at 32%, the housing market has clearly improved dramatically
Chicago, IL (PRWEB) August 24, 2015
Lenders like The Federal Savings Bank were enthusiastic to read that the cash sales have fallen significantly since last year.
According to an August 18th article from Corelogic, a leader in providing financial, property and consumer information, "Cash sales made up 31.9 percent of total home sales in May 2015, down from 35.1 percent in May 2014." In addition, this is the 29th consecutive month that sales have fallen. On a month-over-month basis, the share of cash sales has fallen 1.7% from April to May.
Regionally, Corelogic stated that "Florida had the largest share of any state at 47.8 percent, followed by New York (45.8 percent), New Jersey (45.8 percent), Alabama (44.2 percent) and Michigan (38.4 percent). Of the nation's largest 100 Core Based Statistical Areas (CBSAs)2 measured by population, West Palm Beach-Boca Raton-Delray Beach, Fla. had the highest cash sales share at 58.1 percent, followed by North Port-Sarasota-Bradenton, Fla. (55.9 percent), Cape Coral-Fort Myers, Fla. (55 percent), Detroit-Dearborn-Livonia, Mich. (54.6 percent) and Miami-Miami Beach-Kendall, Fla. (54.6 percent). Syracuse, N.Y. had the lowest cash sales share at 11.6 percent."
Corelogic reminds readers that cash sales peaked in January 2011 "when cash transactions made up 46.5 percent of total home sales nationally." Before the housing crisis cash sales made up just 25% of total sales. Currently, at 32%, the housing market has clearly improved dramatically, however it still have more room to improve. If the percentage of cash sales continues to decline at the same pace as it did from April to May then the market should reach its 25% average by mid-2017.
The Federal Savings Bank knows the ramifications of lower cash sales which is a higher number finance purchases and demand for home loans. This bodes very well for the lending industry and first-time home buyers that previously had to compete with cash buyers.
If in need of a home loans, contact The Federal Savings Bank, a veteran owned bank, to learn more about mortgages.