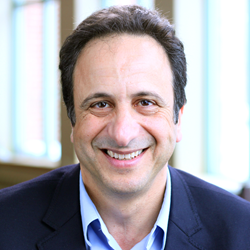 Majid's message is critical in today's political climate, and this work is a worthwhile contribution to an ongoing dialogue.
Portland, ME (PRWEB) August 24, 2015
In the years since University of New England scholar Anouar Majid published his groundbreaking book, "Islam and America: Building a Future without Prejudice," the relationship between the United States and Muslim world has only grown more complicated and rife with misunderstanding and potential peril.
Now, Rowman & Littlefield has announced the re-release of this important work that has been adopted by college instructors and studied and debated by citizens, academics and policymakers. The new paperback edition of the book will include a new preface from Majid.
In "Islam and America," Majid argues that we should interpret the current animosity between the U.S. and Muslim World through the lens of the long history between the two. Majid traces this conflicted relationship all the way back to the time of the Pilgrims to reveal a complex story of prejudice and missed opportunities, as well as a history of benevolence and productive exchange. Through interwoven personal accounts and historical narratives, Majid ultimately offers a critical view of both cultures and suggests a path towards peace.
He writes: "We all—Americans and Muslims, Israelis and Palestinians —must rediscover the promise of the Enlightenment, whose core revolutionary principles—the banishment of ignorance and prejudice, the elevation of reason over blind faith, the quest for a just society that is fulfilling to all, and the uncompromising dedication to human dignity —were snuffed out too early and prematurely. It will take time to replace pessimism with hope, suspicion with genuine openness, and clashes with alliances; but we are better off starting now than delaying good works to some indefinite time in the future."
Upon its initial release in January of 2012, the book drew praise from numerous reviewers, including Publishers Weekly, which commented, "Majid's message is critical in today's political climate, and this work is a worthwhile contribution to an ongoing dialogue."
In addition to serving as UNE's vice president for global affairs and general manager of its campus in Tangier, Morocco, Majid is founding director of the UNE Center for Global Humanities in Portland, Maine, and a professor of English. He has published widely on the relationship between Islam and the West, and has appeared as an expert on the topic on Bill Moyers Journal, National Public Radio, Al-Jazeera, and other national and international media channels.
On August 7, Majid presented a lecture titled "Islam and the Problem of Monotheism" at the prestigious Chautauqua Institution in southwestern New York state.
About The University of New England
The University of New England (UNE) is an innovative health sciences university grounded in the liberal arts. It has two distinctive coastal Maine campuses and a campus in Tangier, Morocco. With internationally recognized scholars in the sciences, health, medicine and the humanities, UNE offers more than 40 undergraduate, graduate and professional degree programs and is home to Maine's only medical and dental schools. It is one of a select group of private universities with a comprehensive health education mission that includes medicine, pharmacy, dental medicine, nursing and an array of allied health professions. Visit http://www.une.edu.