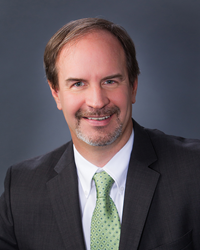 Charlie has been instrumental in the growth of this organization and has a reputation for working with our customers to ensure we help them meet their mission requirements
Beltsville, Md. (PRWEB) August 24, 2015
ASRC Federal has appointed Charlie Bengston as Engineering and Aerospace Solutions operating group president. Bengston is responsible for group operations and developing and executing growth strategy for ASRC Federal subsidiaries that provide a broad range of engineering services to federal government agencies.
"Charlie has been instrumental in the growth of this organization and has a reputation for working with our customers to ensure we help them meet their mission requirements," stated Mark Gray, president and chief executive officer of ASRC Federal. "His technical expertise, coupled with his business experience and solid reputation in this market, makes him the ideal choice for this position."
Bengston has over 25 years' experience in the aerospace industry with extensive knowledge of satellite and spacecraft mission operations and life cycle management – from system concept development and requirements definition to pre-launch planning and launch support.
Bengston joined the ASRC Federal family of companies in 1998 and has held positions of increasing responsibility. Prior to his current role, he was the senior vice president of operations for ASRC Federal Engineering and Aerospace Solutions operating group.
Bengston holds a bachelor's degree in aerospace engineering from the University of Maryland.
About ASRC Federal
ASRC Federal comprises a family of companies that deliver engineering, information technology, logistics and technical services and solutions to U.S. civil and defense agencies. ASRC Federal companies have employees in over 40 locations across the U.S. focused on providing reliable, cost-efficient services that help government customers achieve mission success. Headquartered in Beltsville, Md., ASRC Federal is a wholly owned subsidiary of Arctic Slope Regional Corporation. For more information, please visit: http://www.asrcfederal.com