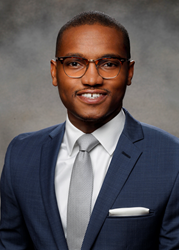 Even briefly entertaining a customer's discriminatory request can potentially turn an employer with a long track record of fairness and equality into the focus of a reputation-destroying viral news story
Richmond, VA (PRWEB) August 25, 2015
A "customer is always right" outlook may help to fuel the success of many stores, but managers have to draw the line when a request may break the law, according to a new blog post by Posi Oshinowo, a Richmond-based attorney in national law firm LeClairRyan's Labor and Employment Practice Group.
"You've taken every step to control the things you can control about every aspect of your company," writes Oshinowo, in the posting on the firm's blog: eplirisk.com, which focuses on employment practices liability insurance matters. "You've got handbook policies regarding equal employment opportunity and prohibiting discrimination or harassment on any basis, and you have a diverse workforce that evidences your commitment to equal opportunity."
This was the situation faced by a Virginia branch of home improvement chain Lowe's when a customer allegedly asked the store to send a white employee to deliver their goods, according to the blog post. When the store got that request, the customer's goods were already en route, with a black employee driving the truck, according to press reports. Faced with the choice of upsetting the customer or acting as a conduit for the customer's discrimination, a now-former manager called the driver, told him to return to the store because the customer didn't want a black person delivering their goods, and replaced him with a white driver.
But Title VII of the Civil Rights Act of 1964 makes clear that an employer's wish to cater to the actual or imagined discriminatory whims and preferences of its customers "is generally not a valid defense for treating employees differently based on their protected characteristics," writes Oshinowo.
"Simply put, if your customer makes a request that will require you to alter the terms and conditions of employment of your employees solely on the basis of their protected characteristics, in all but a few rare instances, acquiescing to that request likely constitutes a violation of Title VII," he writes in the post, The Customer Can't Always Be Right.
Lowe's corporate office issued a statement condemning the decision to remove the black driver from the delivery, according to The Washington Post: "Diversity and inclusion is a core value at Lowe's. The situation brought to our attention was troubling and an investigation was immediately undertaken. Under no circumstances should a discriminatory delivery request be honored as it is inconsistent with our diversity and inclusion core values and the request should have been refused. The investigation has concluded and the individuals involved are no longer with company."
In this day and age, even briefly entertaining a customer's discriminatory request "can potentially turn an employer with a long track record of fairness and equality into the focus of a reputation-destroying viral news story," Oshinowo observes. "Accordingly, it's important for employers to educate their executives, managers, and other staff on their rights, duties, and responsibilities under the law as well as relevant company policies."
The full blog post is available at http://eplirisk.com
About LeClairRyan
As a trusted advisor, LeClairRyan provides business counsel and client representation in corporate law and litigation. In this role, the firm applies its knowledge, insight and skill to help clients achieve their business objectives while managing and minimizing their legal risks, difficulties and expenses. With offices in California, Colorado, Connecticut, Delaware, Georgia, Maryland, Massachusetts, Michigan, Nevada, New Jersey, New York, Pennsylvania, Texas, Virginia and Washington, D.C., the firm has approximately 380 attorneys representing a wide variety of clients throughout the nation. For more information about LeClairRyan, visit http://www.leclairryan.com.
###
Press Contacts: At Parness & Associates Public Relations, Bill Parness, (732) 290-0121, bparness(at)parnesspr(dot)com or Marty Gitlin (631) 765-8519, durangitlin(at)optonline(dot)net
###