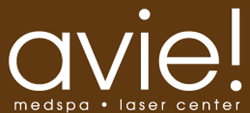 With no surgery or incisions, patients can enjoy scar free, natural-looking results and return to daily activity immediately following treatment.
LEESBURG, VA. (PRWEB) August 25, 2015
AVIE! MedSpa and Laser Center proudly introduces the latest in body contouring treatments.UltraShape® and VelaShape III® are both FDA-cleared treatments that require no downtime to permanently reduce fat cells and overall, improve the texture of skin. With no surgery or incisions, patients can enjoy scar free, natural-looking results and return to daily activity immediately following treatment.
UltraShape is the first non-surgical body-shaping device that uses pulsating ultrasound technology in a controlled manner to target stubborn fat cells. Best of all, the body eliminates the fat in the treated areas naturally through the metabolic system, similar to how traditional weight loss methods work.
VelaShape is used to improve the overall appearance and texture of your skin by targeting cellulite. This treatment uses a high-powered, radiofrequency and infrared energy technique that heats and massages the body's sub-cutaneous layer of fat. VelaShape shrinks fat cells, which in turn can reduce the appearance of cellulite on the abdomen, thighs, flanks, and arms.
AVIE! MedSpa and Laser Center is excited to add these state-of-the-art treatments to the list of body contouring procedures offered. "We want to ensure that our clients can achieve whatever their goals in body contouring may be," shared Kim Marinetto, RN and Master Aesthetician. "By offering a variety of body contorting treatments, our clients have options". This makes AVIE! MedSpa and Laser Center the premier body shaping location in Virginia.
UltraShape and VelaShape III can be used in conjunction with other non-invasive body contouring treatments, such as CoolSculpting®, to achieve amazing results. Combination treatments are customized to meet each person's needs.
About AVIE! Medspa & Laser Center
AVIE! Medspa & Laser Center offers the latest in cosmetic medical spa treatments in a relaxing spa environment in Leesburg, VA. Spa Director and Owner, Kim Marinetto, RN and Master Aesthetician, in conjunction with Medical Director and Co-owner, Betsy Vasquez, MD, FACS and their highly-skilled team provide specialized medspa programs so each of their client's needs are addressed on an individual basis with personalized follow-ups. Their treatments have minimal to no downtime. Services include: CoolSculpting®, UltraShape®, Vela® Shape III, Ultherapy®, ProLipo™, Botox®, Juvéderm®, Dysport®, Restylane®, Restylane® Silk, Perlane®, Voluma™ XC, Microdermabrasion, Chemical Peels, MicroLaserPeels, Photo Facials, Skin Tightening, Pro Fractional Skin Resurfacing, Laser Hair Removal and Clinical Facials with Professional Skin Analysis. AVIE! also carries physician level skin care and make-up, as well as offering gift certificates for special occasions. Consultations are complimentary, and financing is available. For more information please call 703-737-0197 or visit http://www.aviemedspa.com.
About Kim Marinetto, RN & Master Aesthetician
Kim Marinetto has over 20 years of experience as a Registered Nurse, and in the past 9 years has focused her practice on cosmetic medicine, adding to her credentials a Medical Aesthetician Certification in 2006, along with additional certifications in Botox Cosmetic, Facial Fillers, Sclerotherapy and various advanced laser systems. Kim is a certified Master Aesthetician and is licensed with the state of Virginia. Additionally, Kim has done extensive training on laser technology and her coursework is recognized by the AMA.
About Betsy Vasquez, MD
Dr. Vasquez graduated cum laude from Princeton University in New Jersey and received her medical degree from Albert Einstein College of Medicine in New York in 1986. She completed her residency in Otolaryngology-Head and Neck Surgery at Georgetown University in Washington, DC in 1992.