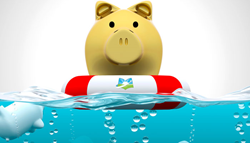 Now there are more years in retirement for which you have to plan ahead
Cherry Hill NJ (PRWEB) August 26, 2015
According to U.S. Census Bureau data, the average life expectancy for Americans has increased. In 2015, it is 78.9 years. Women are reported to have an average life expectancy of 81.4 years, and men have one of 76.4 years. As a result, the dynamics of retirement and financial planning have changed, says Brent Meyer, Safe Money Resource President.
"People are living longer than their predecessors. It creates new challenges for retirement. Now there are more years in retirement for which you have to plan ahead," Meyer explains. "Many Americans worry about whether they have enough retirement funds."
In a public opinion report from the National Institute on Retirement Security, 75 percent of Americans said they are highly anxious in their retirement outlook. Likewise, 86 percent reported they believe America is struggling with a retirement crisis. Moreover, 60 percent of workers aged 55 and over have less than $100,000 in retirement savings, says the Employee Benefit Research Institute in the 24th Annual Retirement Confidence Survey.
The survey report also shows almost one-quarter of this population has less than $1,000 saved for retirement. Given this landscape and people's concerns for the future, it is not surprising that Americans are anxious over retirement security, Meyer says.
In a new blog post published on SafeMoney.com, Safe Money Resource proposes solutions for avoiding running out of retirement money. These proposals include:

Create a personalized financial plan ahead of time
If you still are in the workforce, implement a steady savings rate
If you are retired, consider periodical adjustments to your withdrawal rate
Set a ceiling and floor – or limits – for retirement account withdrawals
Consider financial products with guaranteed income benefits
More solution proposals, details on each, and the rest of the blog post can be seen at: http://safemoney.com/avoid-running-out-of-money-in-retirement. As a complete educational center for financial consumers, SafeMoney.com is constantly publishing new articles on pressing financial topics. Areas of coverage include annuities, Social Security benefits, life insurance, IRAs, long-term care insurance, estate planning principles, retirement income planning basics, and more.
At SafeMoney.com, American retirees, workers, and their families also have access to a dedicated network of qualified financial professionals. These individuals are independent brokers, meaning they can offer a wide product selection from multiple insurance carriers. On the whole, Safe Money Resource has relationships with 40-plus major insurance companies. Before making any product recommendation to network members, the Safe Money Resource team vigorously researches, evaluates, and analyzes each financial product. More information can be found by visiting http://safemoney.com/.
"We encourage you to use SafeMoney.com for your educational purposes. We want every American to feel secure in their retirement. It begins with being educated about everything that's available to you," Meyer explains. "Please don't hesitate to contact us if you need expert help from one of our local, independent advisors. Or should you need anything else, feel free to contact us at 877.GROW.SAFE. We'll be happy to assist you however we can!"