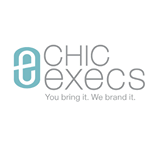 Rochester, N.Y., August 17, 2015 (PRWEB) August 26, 2015
EverMaya (http://evermaya.com/), a Fashion and Lifestyle Brand, is proud to announce that their latest designer handbag line will be named in honor of Madeline Stuart, an 18-year-old model from Brisbane, Australia. Ms. Stuart, who just announced she will be partaking in this year's New York Fashion Week, has recently become an Internet sensation as the first globally recognized model with Down syndrome, gracing the front pages of publications across the world. EverMaya quickly garnered international recognition after contracting Ms. Stuart to be the face of their most recent national ad campaign which is redefining traditional standards of beauty
In order to continue its mission to be a leader among socially-conscious fashion brands, EverMaya will donate 5% of sales of every handbag named for Ms. Stuart to the National Down Syndrome Society (NDSS). "NDSS is proud to team up with Madeline Stuart and EverMaya to help promote the value, acceptance and inclusion of all people with Down syndrome around the globe. Madeline is such an inspiration and continues to make history by following her own career dreams as an international model. The generous donations that will come as a result of this new handbag line will directly support our mission at NDSS, as we fight for the rights, values and dignity of all individuals with Down syndrome and our families," Sara Hart Weir, President of NDSS.
The launch of EverMaya's new line of handbags began with a vote on the final name selection of the bag (officially named "The Madeline") last week by Madeline Stuart's 400,000+ Facebook followers.
"After the incredibly positive feedback from the public regarding our initial national ad campaign with Madeline Stuart, we wanted to do something truly unique to continue to promote inclusion within the fashion industry," said Damian Graybelle, EverMaya's president. "All of us at everMaya feel very strongly about creating a brand that is rooted in a spirit of inclusion and providing opportunities for those who begin life with barriers to success. Our collaboration with Madeline reinforces the work we are doing with Education for the Children providing assistance to disadvantaged youth to overcome challenges and pursue their goals."
EverMaya's designs are debuting to industry buyers at the NY NOW trade show in NYC from August 15th-18th. The core mission at EverMaya is to take the tradition of making beautiful products by hand and blend them with modern style to create a limited number of one-of-a-kind pieces. EverMaya's Fashion and Home Collections introduce the colors, artisanship and culture of Guatemala to new markets. A portion of every sale is donated to Education for the Children, a registered 501(c)(3) non-profit which aims to help disadvantaged children in Guatemala to break the cycle of poverty through education and empowerment.
# # #
For further information, please contact Sarah Brodersen at ChicExecs PR: (sarah@chicexecs.com).