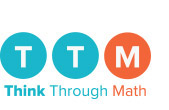 Providing kids the option to donate points to charity, develops decision-making skills, boosts confidence and lays the groundwork for a lifetime of philanthropic thinking and practice.
Pittsburgh, Pennsylvania (PRWEB) August 25, 2015
Think Through Learning, developers of Think Through Math (TTM), the award-winning instructional system for grades 3 and above, announced new features today that make TTM more motivating and easier to use.
Think Through Math's back to school release enhanced parts of its system that have been proven to improve student achievement: motivation that increases student time on task; rigorous adaptive math instruction; and intuitive reports that provide data to teachers and administrators to help them focus their teaching where students need it most.
Included for no additional charge in a TTM license, these new features available to all TTM subscribers include:
Enhanced Student Motivation:

A fresh, sophisticated avatar builder with hundreds of new themed clothes and accessories. Students can now shop for these items on iPads and other tablets, using the TTM points they earn for completing math activities.
Two new charities, the Juvenile Diabetes Research Foundation and Donors Choose, have been added to TTM's unique "points for charity" program. Students' TTM points can be converted into actual financial contributions to these and other charities.
Expanded Instructional Content:

A suite of new instructional animations present math concepts visually to improve student cognition and help them grasp even the most challenging concepts.
Dozens of new and updated, standards-aligned lessons have been added. They include interactive activities designed to assist students in developing their higher order thinking and problem solving skills
Improved Reporting:

New district progress and standards reports arm district and school administrators with data that allows them to pinpoint strengths and weaknesses at the district, school, class and student levels.
Anywhere, anytime views of student, school, or district statistics (e.g. average time spent per student, number of lessons completed, and grade-level lesson pass rate).
As announced in early August, the 2015-16 TTM back to school release also includes integrated benchmark assessments aligned to the Quantile® Framework for Mathematics. Created by MetaMetrics®, authors of the award-winning Lexile® Framework for reading, the Quantile Framework is a developmental scale of simple, accurate measures that enables educators to personalize instruction, ensure that students are being presented with instructional content that is aligned to their level of math proficiency, and empirically measure individual student progress over time.
"All of us at Think Through Math are passionate about innovating to improve student achievement and supporting teachers by making their jobs easier whenever we can." said Tim Bickerton, Vice President of Engineering. "These enhancements are designed to increase students' time on task, which has a direct correlation with learning gains. They also better support educators at the classroom, school and district level with data to help guide their instructional choices and prove that sustained use of Think Through Math directly correlates to gains in student math proficiency."
Available anytime, anywhere from any device with a 7" screen or larger, Think Through Math adapts to the unique learning needs of every student including those with advanced math aptitude in addition to those working below grade level, students with learning disabilities, and English Language Learners (ELL). TTM's embedded incentives motivate students to solve more math problems while helping build their characters by allowing them to donate to charities to help those in need.
Nearly three million students in more than 170,000 classrooms across the United States currently use Think Through Math. Think Through Math has received numerous awards since its introduction and has established several statewide partnerships, including the departments of education in Texas and Oklahoma.
For less than the cost of a printed math workbook, Think Through Math combines rigorous, authentic math instruction, on-demand tutoring assistance from online math teachers available 75 hours a week, and a groundbreaking motivational program to get and keep learners engaged.
For a comprehensive guide, please visit: http://public-content.thinkthroughmath.com/wp-content/uploads/2015/06/ttm-whatsNew-2015.pdf
About Think Through Learning & Think Through Math
Think Through Learning, a leader in edtech innovation, is transforming math education in schools throughout the United States. Its flagship system, Think Through Math, helps struggling students learn, and love math, allows gifted students to excel, and gives teachers the data they need to help students succeed.
Designed for grades 3 and above, Think Through Math is the only software system with integrated state-certified teachers that tutor struggling students live at the optimal time in their learning process in order to optimize their math understanding. Think Through Math ignites curiosity about math and helps students learn how to think mathematically. The 2014 and 2012 recipient of the SIIA CODiE Award for Best Mathematics Instructional Solution, Think Through Math is recognized as the fastest-growing supplemental math software. Since its launch in 2012, Think Through Math has become a critical part of the RTI, STEM, and 1-to-1 strategies of state education departments and thousands of districts and schools across the United States.