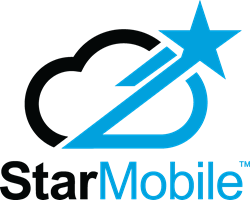 VMworld is arguably the premier forum for thought leadership transcending virtualization, cloud, end user computing and mobility, and StarMobile is excited to be a part of this event
Atlanta, Georgia (PRWEB) August 25, 2015
StarMobile®, Inc., the leading codeless, cloud-based platform that delivers enterprise mobility faster, simpler and at a lower cost than any other solution on the planet, today announced it will sponsor and exhibit at VMworld 2015 US, held August 30 - September 3, in San Francisco.
VMworld is a leading virtualization and cloud infrastructure event, bringing together thought leaders, subject matter experts, and IT professionals to immerse themselves in the latest in virtualization, mobile and cloud technology. StarMobile will be showcasing their enterprise mobility solution at booth #1637 in the New Innovator Pavilion of the Solutions Exchange.
StarMobile radically simplifies enterprise mobility by dynamically transforming any packaged on-premises (e.g., SAP, Oracle, Microsoft, IBM, Infor, etc.) or cloud-based application (e.g., Salesforce, Workday, etc.), or custom-built system (including legacy "green-screen" applications), and any workflow into a mobile app with a native user experience. Therein, StarMobile leverages the enterprise's existing investments in applications, workflows, infrastructure, data, and security without having to "re-create" them on each mobile device platform. StarMobile also provides the means to develop net new "mobile first" apps by connecting with APIs, data connectors, SQL, web services and mBaaS.
"VMworld is arguably the premier forum for thought leadership transcending virtualization, cloud, end user computing and mobility, and StarMobile is excited to be a part of this event," said StarMobile President and CEO Todd Fryburger. "We will be sharing some exciting announcements regarding the continued advancement of our platform, and our means to help VMware customers mobilize their applications, specifically showcasing how StarMobile works with SAP and Oracle applications."
To schedule one-on-one meetings with the StarMobile executive team at VMworld 2015 US, contact kristen(at)starmobileinc(dot)com. Follow the company on twitter at http://twitter.com/starmobileinc
About StarMobile
StarMobile is a codeless, cloud-based enterprise mobility platform that delivers any application to any endpoint, with a native user experience, faster, simpler and at a lower cost than any other approach. Companies use StarMobile to dynamically transform any packaged on-premises or cloud-based application, or custom-built system, into a mobile app. StarMobile requires no changes to existing applications, no coding, no need for exotic skills or learning a new platform, no professional services, no re-building, simple configuration, low maintenance, no re-licensing, no app-specific downloads, with infinite scalability, end to end security, centralized mobile app management and provisioning, and detailed usage statistics, for any application, any use case, any endpoint, on any public, private or enterprise cloud platform. http://www.starmobileinc.com